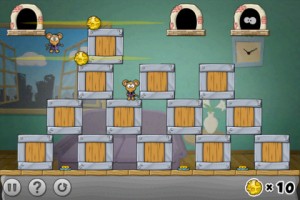 When it comes to app, puzzles make us think, while adventures and races excite us, but can we get a combo? For this review I tried an adventure that makes the players think.
Rat Fishing is a game app that presents a different kind of adventure. Players have to hunt down the rats that look to grab the cheese. It may look funny, but adventure is an adventure, no matter whether you are going after a super-villain or hunting a small funny creature. Rat hunting is not a joke here, as it tests your reflex skills and see whether you can outsmart a rat.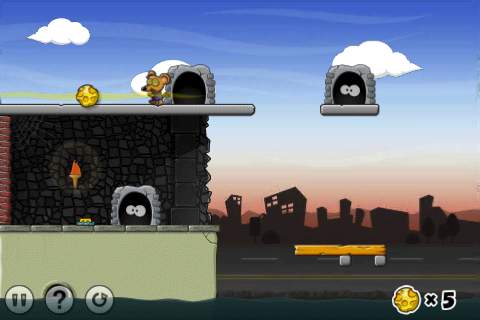 rel="nofollow>
Rat Fishing has three levels and each level has 21 rounds. Players have to kill all the available rats during each round. They will be provided with cheese that can tempt the starving rats to come out of holes. Various kinds of tools like rolling stones, bombs and cutting boards are available to kill the rats. After crossing each round, the players have to think of different ways to kill these funny creatures. If they fail to kill them all in a round they have to play it again.
The rules are simple and the concept is easy-to-understand and funny. I tried it and crossed a few levels without much practice. Rat Fishing makes the players to think about the right area for placing the cheese that can lure the rats out of the holes with its scent. Moving rats can also generate a chain of events involving things like stones and boxes. The character, environment, animations and sounds make this app a really good one.
It supports Gamecenter and Openfeint to provide leaderboard and achievement. This app was released a few weeks back and it works really well for a first version.
Rating: 3.5/ 5

rel="nofollow>