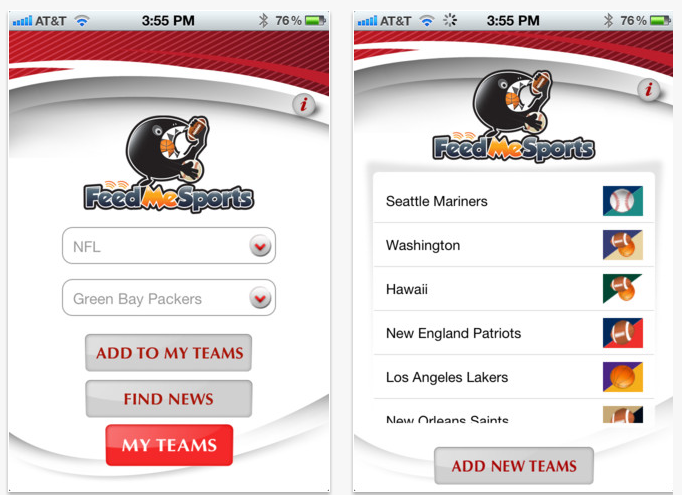 If you are in a hurry and need to keep updated about what's happening in sporting world recently at your fingertips, then you are at the right place. FeedMeSports is one of the best app for getting the team news in any sports. Also the app provides the team news as per your selection.
If you have the app installed in your iDevice, then you no need to search on the internet for your favorite sports team news. To get the news, just tap the app from your device and you can easily choose your team to follow, and add them to your custom profile. And another interesting feature in this app is you can even select the news sources from blogs, local newspapers, and national media on the teams which you want to follow it.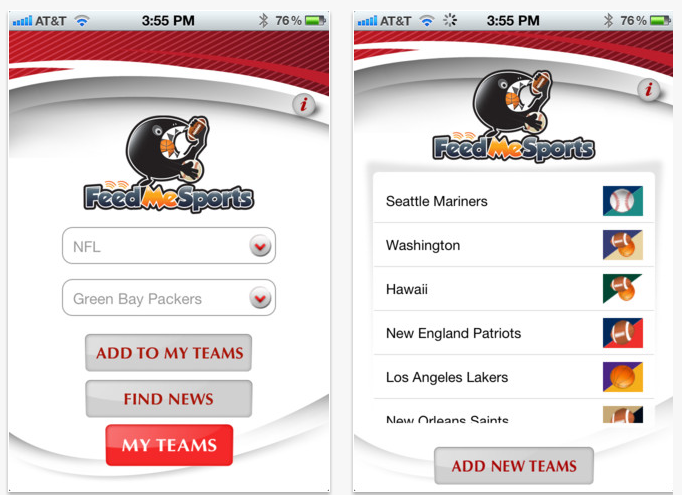 This feature avoids checking the team news from multiple searches and no need to visit different sites. But you will get a minute updates from multiple sources on feedmesports app.
The developers have included the quick guide, FAQ, app information and support for ease of use. You can access it easily from the home screen of the app.
The developer has given another option to their user by which if you did not find any blogs or newspapers on your choice listed in the app, just comment it on the app store under feedmesports app page with the corresponding blog or newspaper. And it will get added on your team section.
Overall the app designed with more attractable colors and layout. According to us, the FeedMeSports seems to be good on typography. Since, users can read the news without shrinking their eyes.
The app is compatible with the iOS 4.0 or later and it is available for download at app store.
Price: $0.99
Rating: 4.5/ 5