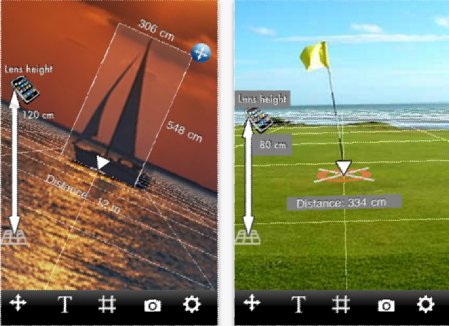 The arrival of the App Store has transformed iPhone a smart, handy tool. They are popularly used these days for a variety of purposes like scanning business cards, reading magazines and playing musical instruments. Recently I found an app at the App Store which claims that it can measure the distance. I gave it a try.
EasyMeasure can show users the distance of objects that are seen through the camera lens of their iPhone. This app smartly uses the iPhone camera and the 3D engine to measure it. It is very easy to use and begins calculating the distance right after launching the app. It displays the distance towards the object on top of the camera image.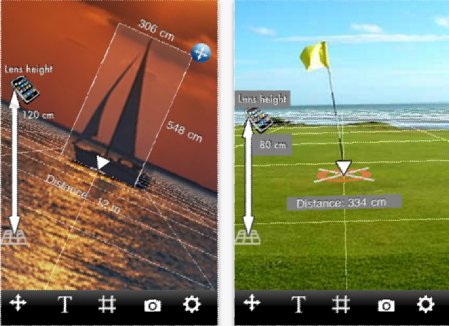 rel="nofollow>
I tried this app and I am pleased with the efforts of the developers. I must admit that I have never seen an app with a feature like this. This app needs to be calibrated to get better results. It can be done through the section called Settings. EasyMeasure has very few controls and options.
This app works fine when the object is located at least 30 cms away from the phone. If it gets too close, it struggles a bit to measure. I think these kinds of apps really need a 'Help' or 'Instruction' section to guide users. The App Store description is also a bit confusing. I hope they would tweak these things soon.
EasyMeasure would tell users the distance, but if they want to find the height and width of objects, they have to make an in-app purchase for US $0.99. This app is compatible with iPhones and iPads running iOS 4.0 or higher. EasyMeasure is worth a try, but it can't be used for construction or other serious purposes.
Rating: 3.5/ 5
Price: Free

rel="nofollow>