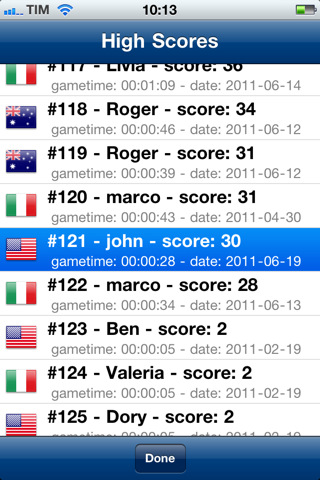 For this review, I tried a puzzle game today that challenges players to complete 100. Counting to 100 won't be a great deal generally and there will be nothing to get excited about it. Now let us see what iGetTo 100 has to offer.
iGetTo 100 is an easy to play puzzle for all ages. Starting with the number one, the player has to reach the hundred. This is the simple objective of the game and the rules are also pretty simple. It has 100 cells. One can start the game by touching one of these cells. The number one will appear and eight cells around it will get highlighted (third cells from right, left, top and bottom and second cells diagonally). The player has to select one of the highlighted cells for the number two and move on to next numbers. The game will continue until he finds no highlighted squares to select. It also lets the player undo his previous moves for unlimited number of times.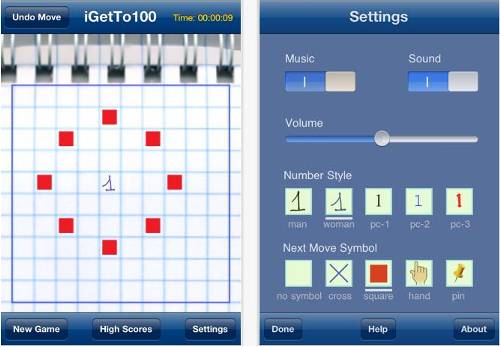 rel="nofollow>
I tried a few times and I really played it as fast as possible. My best score is 62 and the app branded it as a bad score. I don't think 62 out of 100 is a bad score anyway. The question is can anybody reach 100 with it. The developers assure that there are ways for it. iGetTo 100 has a list of few people who reached 100 as it lets the players share their score online. If you want a top spot in this list, you need to play it fast and get a good score. This game doesn't have a support site. Two links provided at the bottom of the iTunes page, lead to the same iTunes page.
I can't brand iGetTo 100 as an exciting game, but iGetTo 100 can certainly help people, when they need to kill at least half an hour. This app is available at the App Store for $1.99.
Rating: 3.5/ 5

rel="nofollow>