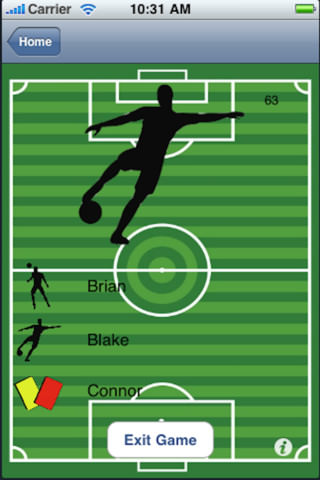 Soccer is a great sport enjoyed by many of us. If you are a fan of soccer, you would know that playing and watching the sport is a pleasure. To give you more entertainment and a better experience while watching the game, here comes the app, 'Soccer Fan Fun' for iOS users. Soccer Fan Fun aims to make watching soccer more interesting. With this app you can join your friends and have a great time while watching a soccer game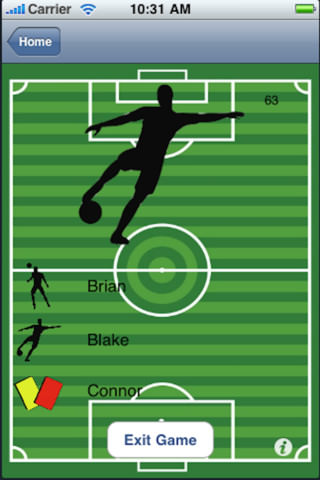 Decide with your fiends on a reward initially to make the game more lively. Be it a bowl of candies or a bag of money. Once you are ready, open the app. Start by entering your name, game name and password. Notify your friends to join you at the same time. The game name is any random name that you and your friends pick. All those using the same game name will join your game.
There are four images available in the app – a header, a kick, penalty cards and a 'loser' image. In the main screen of the app, there is a large image at the top half of the screen and three or four smaller images at the bottom half of the screen. The larger image represents what you have in the game. The smaller images represent who has what. You can also see names to the right side of the images at the bottom half of the screen.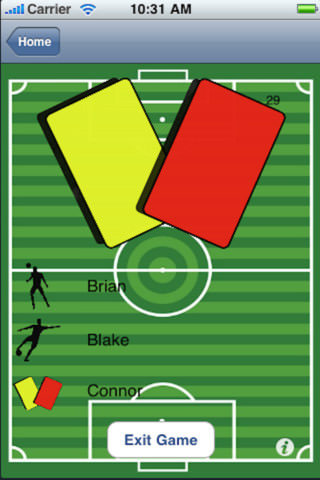 When a soccer team makes a goal through a header, the one with the header image wins. When the team score through a kick, the one having the kick image wins. When a penalty card is shown to a player, the one who has the penalty cards image wins. You can start the game again after some wins. You can repeat the game until the game ends. The images change at regular intervals. You need to have the right image at the right time to win the game. So, everyone has random chances of winning.
The navigational controls in this app are easy to understand and user friendly. You will be entertained greatly as you watch the game. The app would have been more exciting if it had some special sound effects. Other than that, it is a very good app for soccer fanatics. The app costs $0.99 and it requires an iOS version of 3.1.2 or later.
Price: $0.99
Rating: 3.5/ 5