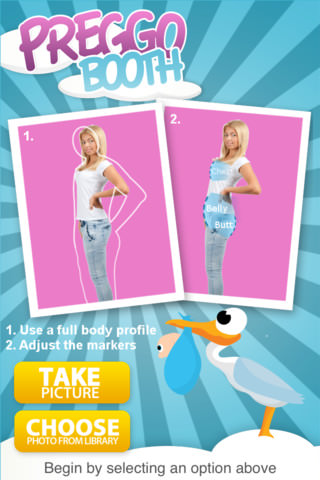 What Is The App All About ?
PreggoBooth By We Made It LLC, is a fun entertainment app, that shows how you would look when you are pregnant.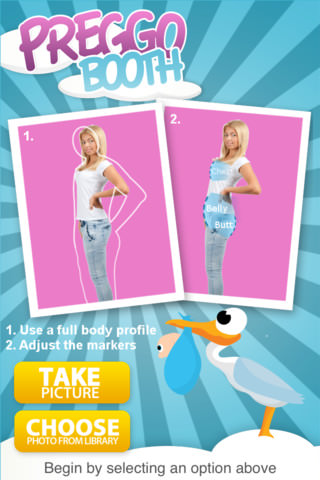 What Is Unique About The App ?
So far I haven' t seen an app like this in its genre, its so funny and unique.

They way it works is simple, just point and snap at a person, thats it. Then you can make her or him 3,6 or 9 months pregnant.

PreggoBooth makes you looks like really pregnant by adjusting major parts(bum, boobs & belly) of your body, which takes only a few seconds using the its body engine.

The end result result looks great, and you can save it to you photo library & share it with your friends. Its a great app to pickon your friends too, if you know what I mean 🙂
What Is So Cool About The App ?
You can share pregnant pics of yourself, your friends and family or to either your announce pregnancy or just freak them out via MMS, Facebook, Twitter and email.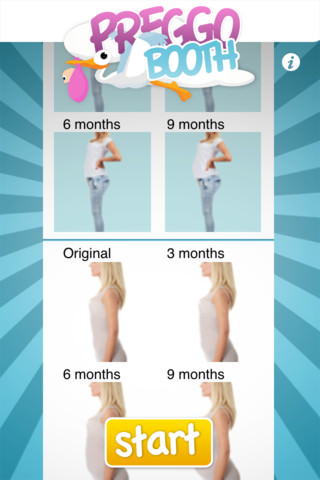 Where Do They Need To Improve ?
Instead of making it just an entertainment app, they could also have added some real life utility features in it. Features that could be helpful to pregnant women.
Comments
I recommend this app to those who are planning to have a baby or those who have just now become pregnant or people looking for some laughs & pulling legs with friends and family.
Price: $0.99
Rating: 4/ 5