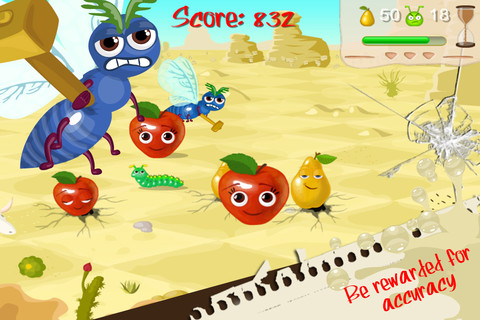 I was a big fan of race games once, but I am a bit leaned towards puzzles these days. I think I have aged. I found an interesting game at the App Store today that has all the excitement and thrill of a racing game – but it is not a race.
Squishy Fruit is all about squishing colorful fruits, achieving a high score and sharing it with friends. On their way of adventure, users may also encounter worms and flies. They can earn more points by squishing them too. However, this game has a tricky pointing system. 210 points will be given for squishing an apple, but 160 points will be deducted if a user missed that. Different fruits will be introduced at the later levels of the game and they carry different points – orange carries 280 points, while banana would give 350 points.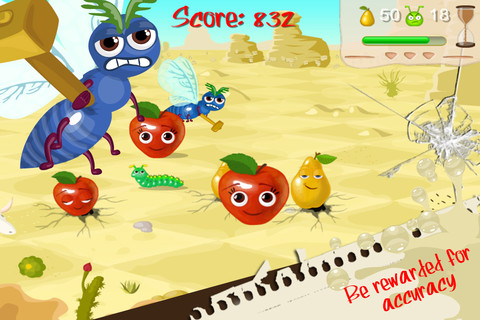 rel="nofollow>
I tried this game and crossed the first three levels quite easily, but  struggled a bit in the fourth level. It needs speed and accuracy to master Squishy Fruit I think. Apart from the concept, this app really has good, colorful graphics and effects that could attract young kids. It also has social media integration to let users share their scores on Facebook and Twitter. You can find a lot of games in the App Store like Squishy Fruits, but this game differs a bit from them by its "discrete scoring method". It calculates speed and accuracy.
Squishy Fruit was launched only a few weeks back and looks fine without any crashes. This app is compatible with iPhones and iPads running 3.1. According to developers, it is not suitable for older devices. If you have kids at home, you can give Squishy Fruit a try.
Price: $ 0.99
Rating: 3.5/ 5

rel="nofollow>