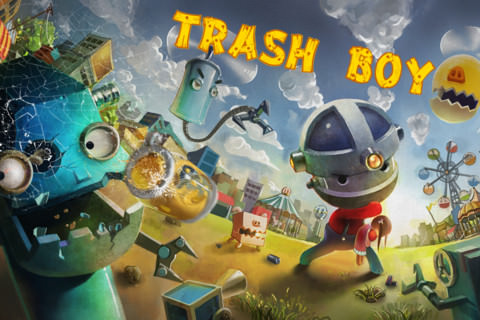 There is a power struggle going on in a dump. Sounds strange, right? Yes, a dump isn't exactly where you would expect to find a robot and his enemies plotting against each other. But this is where all the action takes place in an iPhone game named TrashBoy. This app has the right balance of adventure and strategy that makes you want to keep playing without a break, till you succeed in your mission.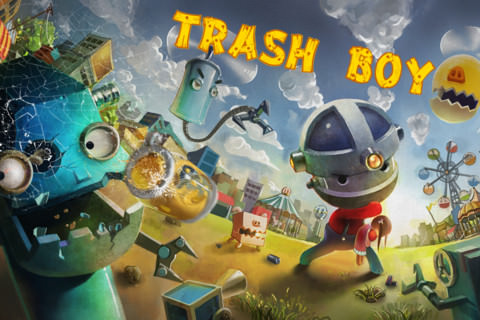 The storyline:
Trashboy is a small robot that lives in a dump. He has a group of enemies who follow him around everywhere. After much struggle, these monsters take possession of Trashboy's baby doll and that becomes the reason for fights, anger and revenge. Trashboy shoots out oil when he is angry and the idea of the game is to abet him in defeating his enemies and getting his doll back.
How does the app work?
TrashBoy has 4 terrific themes such as forest, jokul, town and enemies with 10 levels each. On selecting the 'Start' option, the pathway to reach the doll appears on the screen. Water, trees and enemies are seen in the location. Tap on Trashboy to make him start moving and tap the destination he needs to reach. Drag him down and release your finger to make Trashboy shoot oil. The enemies who come charging towards him drink the oil and remain distracted for a few seconds. This helps Trashboy move ahead in the level.
Once you escape all the enemies, you proceed to the next level. Be prudent in your moves as you may lose a life if the enemies/traps grab you. Distract the monsters by leading them towards the traps and stop them from attacking you. Earn coins according to your performance in each level. There is an option for you to skip certain levels and this is based on the coins you earn. You can restart the game anytime. There are crystals scattered around to help Trashboy maintain his strength.
Special attributes of the app :
TrashBoy has an option to rate the game. The Game Center integration helps you in tracking your score and those of your friends. You can also share your achievements on social media. You can shop for free coins or if you think that the coins earned are not sufficient, you need not worry as you can shop for coins through an in-app purchase. These coins help you to increase the oil, enhance Trashboy's speed, increase the number of traps etc.
The animation and design of TrashBoy deserve special mention. The awesome sound effects suit the concept of the game perfectly. The smashing feature of the app is the trick that Trashboy uses to divert the cruel monsters and proceed on his quest.
A small tutorial could have been included to help first-time users get an understanding of the game and its features. I also feel that there could have been a time limit for completing each level, to make the game a lot more exciting and challenging. Other than this, TrashBoy is an app that is suitable for people of all age groups.
TrashBoy has a free version and a paid version that costs $1.99. The app requires an iOS version of 4.1 and above.
Price: $1.99
Rating: 3.5/ 5