Cannon Fight a single player shoot game for the iPhone developed by iMecha. The game is about shooting a required number of flight to move to the next level and this is what the game Cannon Flight is about. Looking into this app as an iPhone lovers – Cannon Fight does a fantastic job in in bringing up action packed arena to the iPhone. A very nice graphics, game play and the concept looks to be a worth app of downloading.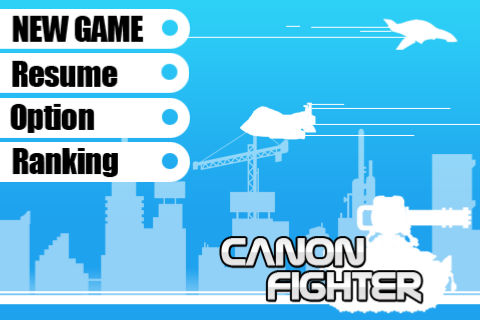 rel="nofollow>
Gameplay
Cannon Fight is a good game to be played on your iPhone in many ways. The game has many levels, I don't know how many levels are there, but within a half an hour of play I managed to reach the Wave-12. From my experience the game is not that hard, as you can easily clear the levels, once you got used to the controls. Talking about the controls, you don't need to break the head, the developers have designed a beautiful app that is merely easy to move and shoot the target using our two thumbs, a lovable concept of the navigation controls actually.
Graphics and Sound
The game graphics is one of the key factors that puts you at play, specifically its more lively and vibrant, which is required for any iPhone action game. The background music was rocking enough to keep your gaming spirit up all the time. The background of each levels can be changed, to give a new feel and I think, the developers need to consider this, but except this the graphics and sound section looks great for an iPhone action game.
How to play
Cannon Fight has easy navigation buttons to shoot the target and for the movement. If you look into the below picture, you can spot two controls at the bottom corners, where in the left corner controls are meant for backward and forward, the right corner functions is used to shoot the target by pressing and rotating it.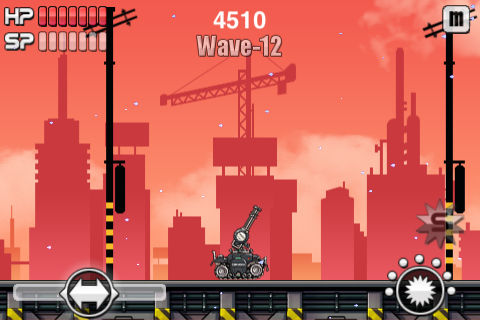 rel="nofollow>
The top left corner has two functions – one for the health and the other for the charge status of the Ion cannon. Ion cannon is used to kill the enemies in one shot by passing a beam of high intensity to kill the enemies.
Finally the top right corner that has the controls for the pause.
Looking at the overall perspective, the game tends to be a good as well as an addictive action game that you should try on your iPhone.I enjoyed my time playing around this app and hope you too have the same experience with Cannon Fight. Priced at $1.99, its all worth for the iPhone game lovers.
Cost: $1.99
Rating: 4.5/5

rel="nofollow>