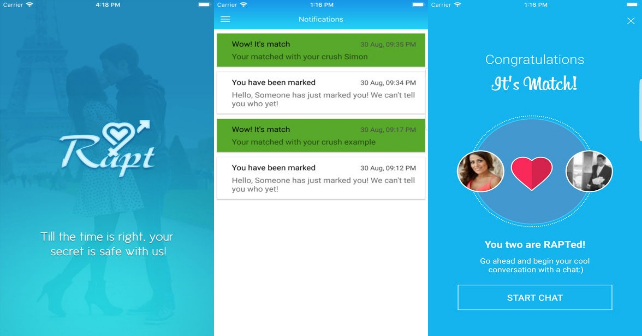 Dating apps, as many of their users can attest, are very effective in matching people who are actively looking for partners. However, they don't provide a very effective solution when it comes to men and women who already have a crush on someone. After all, if you're only interested in someone who happens to be your social media friend, how will you be able to know if your feelings will be requited?
Oftentimes, this requires you to send signals of your interest to establish romantic relationships with her. Of course, this is easier said than done. Most of the time, these kinds of scenarios only ever lead to crushing rejections, leading most people to just hide their feelings and keep their secret to the grave.
How many "what-if' scenarios for romance have people encountered and look back to from time to time? How any supposed perfect matches have ended up not getting realized? Who among us have missed the chance to be with our soul mate simply because we were too afraid of rejection? The answer is most probably staggering to the point that it's not even worth considering.
The Rapt app encourages users to at least express their feelings in a manner that they would be comfortable with This is because the app actually lets you check the person whom you have a crush on (from your phone's Contacts list) but makes sure that the secret would be kept from him or her until he or she does the same for you That's practically what the app is all about. However simple it might seem, the app is actually a smooth matchmaker.
Much like other social networking sites, you just need to take the time to sign up for an account by entering pertinent details like your name (you can just enter your first name if you like), phone number, email, etc. You have the option to import everyone that is on your Contacts list to the app. Afterwards, you mark the one's that you are romantically interested in.
How will you be able to know if she's also interested in you? The app will send you a notification that you are a match once she tags you as well Once a match has been made, you may now start chatting to get to know each other and confess your true feelings.
RAPT is easy to use and is practically set-and-forget (that is, until you receive that much-awaited notification). Its startlingly simple and convenient approach for matchmaking makes it an almost must-have for people who are trying to get to their crushes instead of just locking away their feelings. It's very romantic, to say the least, which is a rare quality to have for something as modern as an app. Just be sure to check the right contact, though!
Price: Free