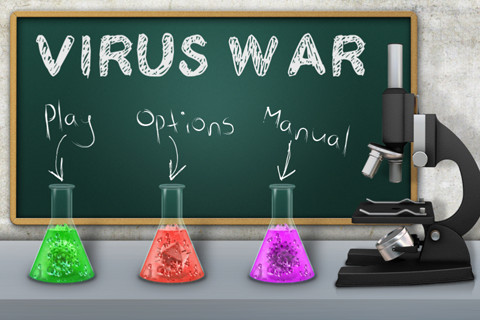 We have seen many games where humans, animals and birds fight among themselves. But have you ever heard of fighting viruses? It sounds strange, right? But when I first heard about "Virus War Game" by Lethal Beaver Games, I thought it would be a microscopic war, within petri dishes. But it was not that simple.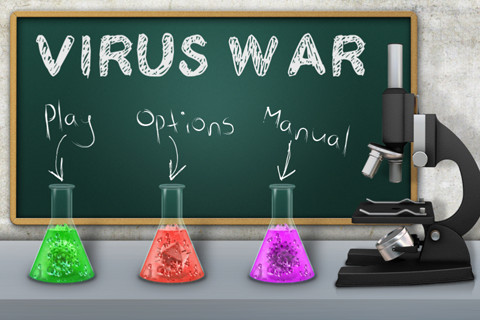 rel="nofollow>
In this game, the users represent the green virus colony and they need to build up their colony to destroy the red viruses. This game is really hard as I was not even able to cross the first few levels. Then, I learned that, I need to make swift decisions as the game is based on real time strategy. Users need to foresee what is going to happen on the next moment to strike the enemy with pinpoint accuracy. Even if they delay a single moment then, the enemy would destroy them.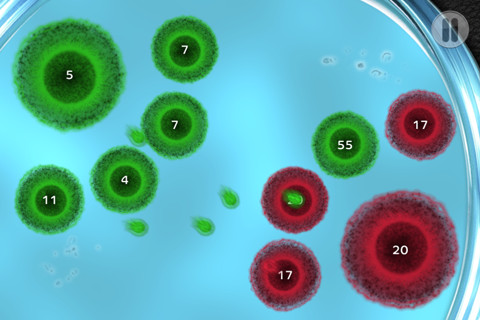 rel="nofollow>
Now let us see how to play Virus War Game. After launching this game, it will take users to the home screen. They can find three menus with a laboratory in the background there. 'Play','Options' and 'Manual' (Tutorial) and each one will be shown as a conical flask. Users can turn on or turn off the background music and sound effects with 'Options'. The 'Manual' guides them to play the game and I like the way it is designed as slides. Finally, there is 'Play' to take users into a deep freezer with many petri dishes (each one is a level).
After selecting the level, this app lets users enter the battlefield where they need to face the enemy, red virus. Each of them will have a handful of empty cells, which can be converted into a green virus colony to attack the red virus. Each virus is given hundred points in the beginning of the game. Users need to strike as a whole team and attack the red virus to make it into a green virus, to win the game.
The game's graphics and design are outstanding and one can see the hard work of the developers in every single frame. The design of the deep freezer with the petri dishes and the 'Pause' screen with a newspaper and coffee is awesome. These things are some of the attractions of the game. The game field would give users the feeling of touching real cells. The sound effects and the background music are also great.
I recommend this game to kids, as it would improve their logical thinking ability. Of course, adults would also like it.
Price: $0.99
Rating: 4/ 5

rel="nofollow>