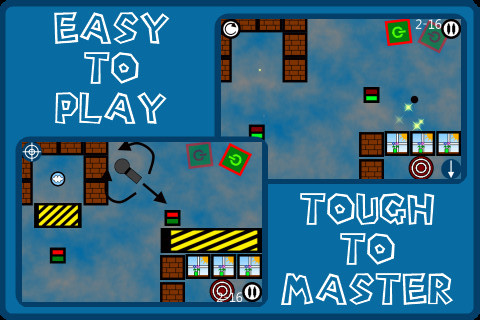 I like to play physics based games, which are challenging. Then I got a chance to review 'Cannonball Bounce' By Michael Wildermuth, which is very unique.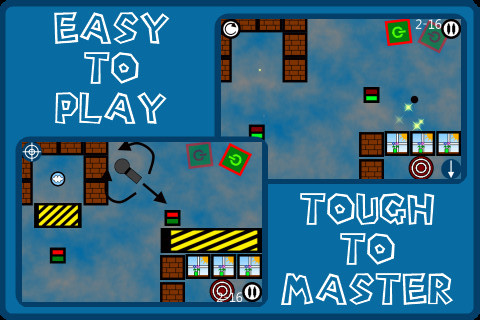 rel="nofollow>
In Cannonball Bounce, you have to take your cannon's ball, through all the hurdles, to your target. You just have to move and place the blocks, where you want. Then aim your cannon and fire your ball(s) It might sound pretty easy, but it is not so. However you can get past the first few levels with ease, then comes the challenge in the form of gravity along with various unique objects as hurdles.
You can solve a puzzle (a level) in different ways, which improves you problem solving skills. It has been made with real time physics in mind. So you should also think in that way, to get past a level. One can unlock the next level, only if you solve the previous one. That is how you have to get past all the 100 funny levels, with various environments.
The UI are very simple. The game play is also easy. The sound effects is not that great. The interesting feature in this app, is the challenging hurdle blocks with various properties, which keeps you going on. But I feel that, this is some what similar to 'Bubble Ball', But the hurdles in this game makes it more interesting. I feel that, people of all ages will enjoy this game.
Price: $0.99
Rating: 4/ 5

rel="nofollow>