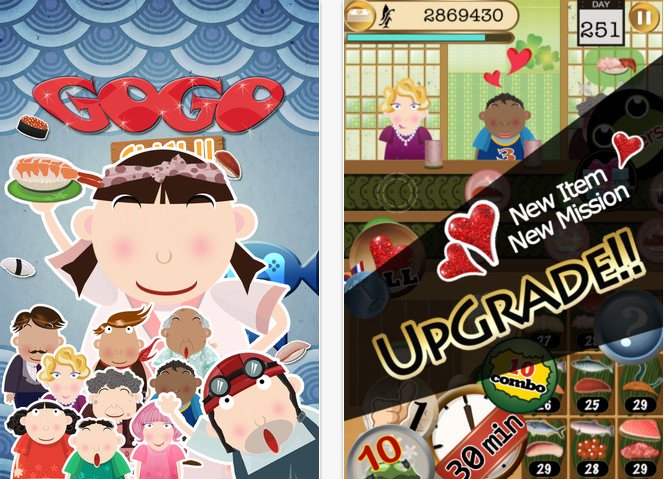 Here comes an interesting game about a sushi restaurant that faces competition from some other big guys. It is "Gogo Sushi – Tap Tap Tycoon Fun Game App of Speedy Touch" by Ozgnahc.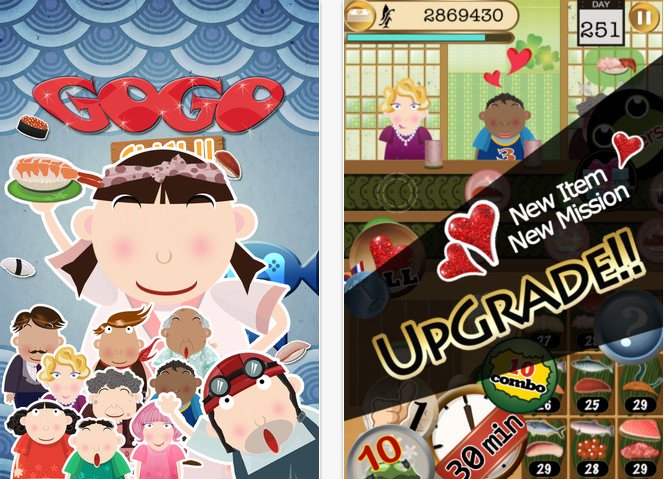 rel="nofollow>
In this game, a new big supermarket becomes a threat to your ancestral sushi restaurant. However, you can save it by becoming the master chef. It doesn't end there, you also have to serve all your customers with what they want on time. It would be a loss, even one customer goes out due to the delay in the serving time. Therefore, it is important to find the needs of customer and serve them on time. If you master the skill, you will get fish, which can be used in the game. By playing smartly, you can make your ancestral sushi restaurant famous, get more customers and keep the game going.
The gameplay of Gogo Sushi is very easy if you can understand it. Anyone can master to serve as the food that needs to be tapped on is highlighted. Therefore, it will be easy to place them on the table and serve them to the customers. The orders of the customers will be shown above his/her head. All you need to do is put all the needed items together and serve them to your customers. If you mixed the items wrongly, then throw it into the trash and restart it.
The UI of the app is pretty simple. However, it could have been made a bit more attractive. And also the background music. The help section is not that much clear and I don't think, it would really help a new user.
However the game is interesting and also it gets harder as you play. This feature made me play again and again. Everyone can try to be a sushi chef to see how it is. I recommend this app to people who find it really hard to kill time.
Price: $1.99
Rating: 4/ 5

rel="nofollow>