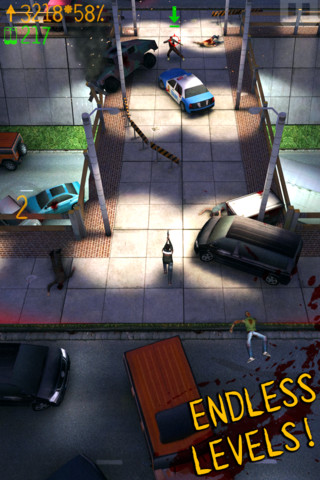 What Is The App All About ?
Running Dead By Cleverson is Universal Zombie game app. In this game player is in a town that is occupied by Zombies and he only manages to escape from the Zombies. And there he starts his run from death. And you need to keep him alive.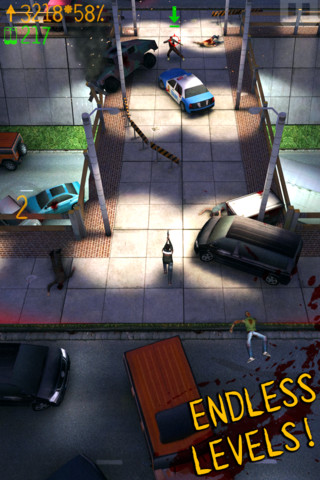 How Does It Work ?
In this game use all your physical strength and mind power to plan against the zombies and keep on running alive from them. Seems to be simple right, but its extremely the opposite.

On the opening screen you need to select the template for the game and the gun to use and all other details.

Then start your run against death, the road you run is full of obstacles like jammed trucks and cars. Then you need to pass through your neighbors open houses.

In the beginning you have a pistol and you need to upgrade it as you go on by getting coins on the way.

In this way our hero keeps on running just like "Temple Run" so you have guide him as fast as you can to avail loosing the game.

You have a chance of escaping from the zombies using the 'Savior Shot' and mines.
What Is Cool About The App ?
The game gives classic feel through its top down view.

The game had my pulse rising as it was so realistic.

You can save your game progress in iCloud and restore it back, which is really cool so that even you can continue it on another device.
Where Should They Improve ?
Nothing as of now.
Comments
I would say that people with a strong heart to play this game 😉 I enjoyed it a lot.
Price: $0.99
Rating:4.5/ 5