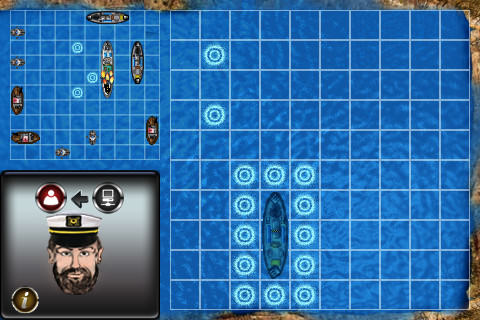 What Is Battle At Sea: Old Alert All About ?
Battle at Sea: Old Alert is a classic battle ship game developed by A.S.H Applications Software House Ltd.
What Is The Game Play ?
Instead of other battleship games which simply show you the sea with battleships. In Battle at Sea, you take the role of the Captain of all the war ships.
You need to get the ships from the dock and then place them in the sea, wherever you want. You can choose either an old or modern fleet.
Once you have placed them in the sea with a grid overlay the battle begins.
Each time you have to fire at your enemy in one of the grids.
You can play against the computer or with another player via Bluetooth or WiFi
What Is Great About This App ?
As the battle proceeds you hear real time radio comments about war situation.
The game comes in three different languages, English, Hebrew and Russian
Both the user interface and the game is designed beautifully, especially the game screen and the ships and the way they are shown above the sea is great.
Once you win a battle the captain is shown as enjoying his victory, I like it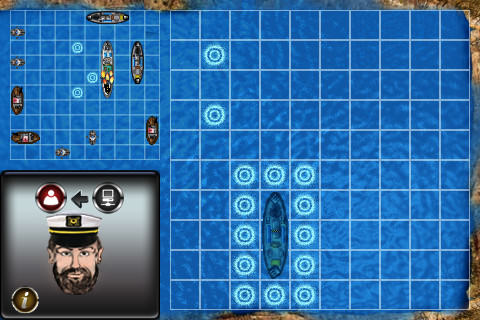 Where Do They Need To Improve ?
It doesn't have difficulty levels, like easy, medium, expert/hard.
It doesn't have a score board, something like Game Center or Open Feint.
You can't share your victory in social medias like Facebook or Twitter.
Final Verdict
Overall this game is a good deal for $0.99. It could have scored 4.5 if it has the missing features. However I like it, and I recommend it to people of all ages,especially kids as they would enjoy it.
Price: $0.99
Rating: 4/ 5