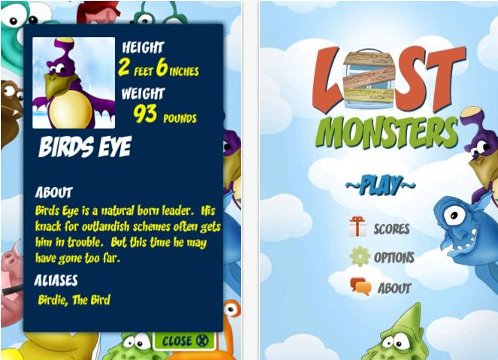 Puzzle apps generally help us kill the time, but when it comes to fun and excitement, they don't have much to offer. Lost Monster has that 'fun' element to engage people of all ages, I think. Let me review it today.
Lost Monster is an easy-to-play puzzle game, but it is very engaging. This iPhone game is all about monsters- 'pet monsters'. The players have to find the city's entire population of adorable pet monsters from a blue building and collect them in a group of four to grab points. To get a combo, a player needs to collect 2 or more groups of like-kind monster with a single move. Score multipliers can be created by connecting back-to-back.
Lost Monster has several levels and each level is harder and faster than the previous one. More and more colorful monsters will appear and try to avoid capture by boarding up their windows. The player would encounter a new monster after every five levels and there are twelve different monsters.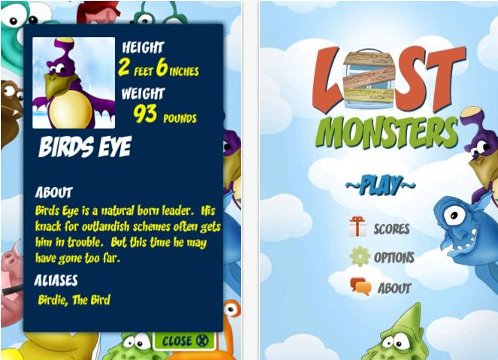 rel="nofollow>
Lost Monster has a nice presentation for a game and it really flows smooth. The graphics and the music are the most attractive features of this app. It looks to be an easy one for the first few levels, as the players can easily walk through the first five. However, it has all the fun once they crossed the level 10.
When I tried to continue my last game, the app crashed. I think, the developers should work in this area to make this app a more popular one. However, if you love puzzles, you should have the Lost Monster in your iPhone. The previous version (v1.0) of this game got some excellent reviews and worldwide exposure and you can get an updated version (v1.1) now.
Rating: 4/ 5

rel="nofollow>