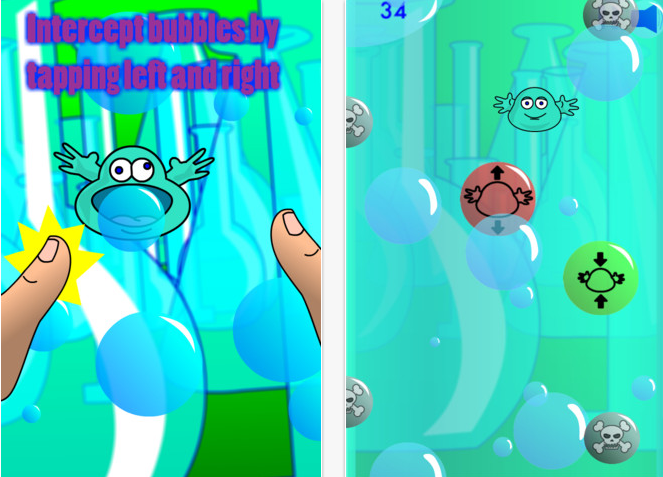 When I was looking out for an addictive game to kill time, my friend introduced "Keep Floating" game by Lucas Myers. It is a simple and interesting game to play.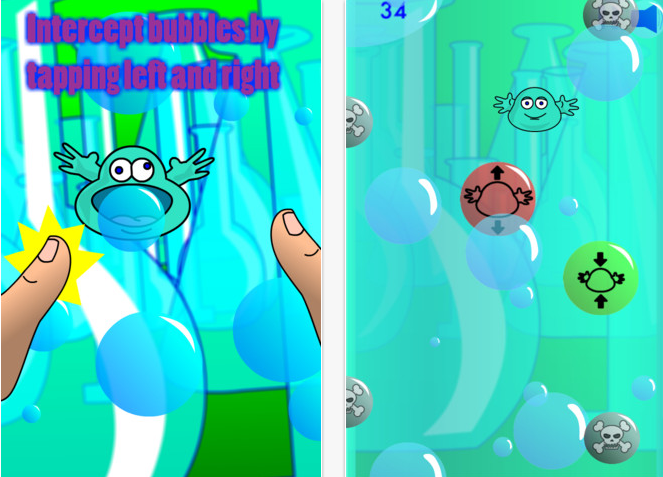 rel="nofollow>
As I said, the game play is very simple. The player needs to keep the Globy – an experimental bubble like character, always afloat. Sounds simple, isn't it? But it is not that simple to play it. Users may face quite a few hindrances in keeping the Globy afloat.
From the bottom of the screen to the top, users can find many bubbles floating. Some of them are normal bubbles which need to be eaten by the Globy to stay afloat. In order to move the Globy, the player needs to tap on either sides of the screen, so that it can eat bubbles and stay afloat. However, you should not let the Globy hit the bottom of the test tube. If it hits the bottom then, the game will be over. The game will also come to an end when the Globy eats the bubbles with a danger symbol.
There are also some friendly bubbles which carry points. These bubbles help make the Globy bigger or smaller. Therefore, all the user needs to do is avoiding the danger bubbles and stay afloat. It is better to get smaller to escape from the danger bubbles. Because if the Globy becomes very big, it will be hard to avoid the danger bubbles. I think, it would be great if we can move the Globy using the accelerometer.
There is also a help section in the opening screen, from where the users can find details about the game. The offline high score section lets them challenge fellow players in their home to beat their score. However, they cannot challenge those friends who are far away.
As Keep Floating has a never before played game concept, it is really addictive. I recommend this game to kids and adults who feel bored and want to pass the time in an interesting way.
Price: $0.99
Rating: 3.5/ 5

rel="nofollow>