Generally iPhone games don't make us think. They are all about thrill, kill etc., The problem with those games is they really don't suit young kids.
iTabo is an interesting word game, kids should play. It is a new approach to enhance the traditional word game. This game makes the players to interact with each other. With some of my colleagues I tried it. It is really addictive and full of fun. Let me explain.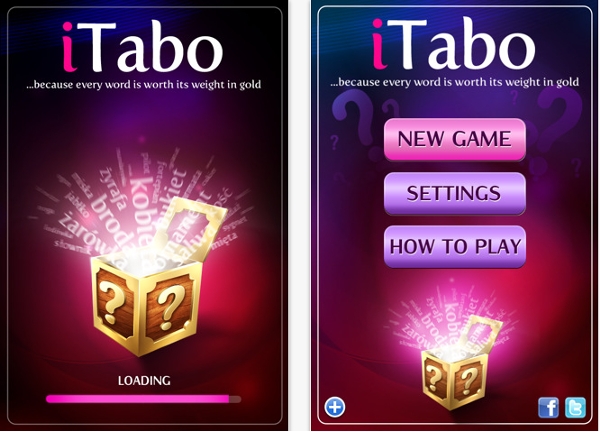 rel="nofollow>
To play this game, players should be divided into two teams. Each team must have a clue – giver. He/she gives clues about the word displayed in the iPhone. But he/she can't use the forbidden words, which are called Taboo Words. Believe me, this is really tricky. For every word, there are five Taboo Words. It gives the word "Book" and clue – giver can't use the words like chapters, pages, novel, read, words etc., I think, it is this feature that really makes this game interesting.
The players can skip any word they find difficult. But they have to suffer penalty points for every skipped word. When we played, we got 31 words and guessed 21 of them correctly. After losing 10 points for skipping 10 words my team got 11 points. I would say, this is not bad for a first attempt. The users can customize round timer, points to win, penalty points, music and sound.
I have watched this kind of game played in TV programs. iTabo really brings it to the iPhones. At present iTabo has 1000 words and 5000 Taboo Words and you need at least four players to play it. It is available in English and Polish languages and compatible with iPhone, iPad and iPod Touch. If you have kids in home, I would like to suggest this game. It is available at App Store for $0.99.
Rating: 4/ 5

rel="nofollow>