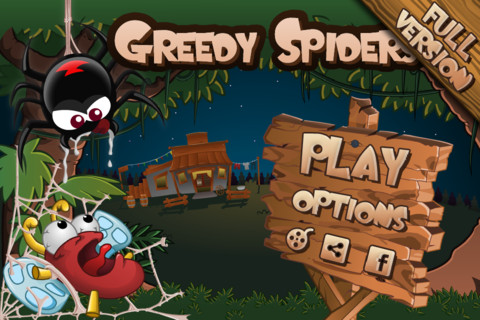 We have always seen spiders building webs on the corners of the walls. I thought that was just their place to live. But after playing "Greedy Spiders" , I saw why they really use it for.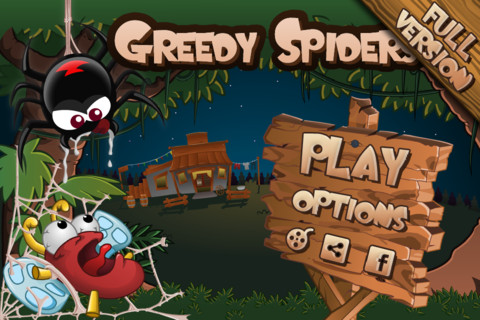 rel="nofollow>
I didn't think much about the spiders, before playing this game. Now lets look into the game. As soon as I entered the game, in the home page, there is "Play" , "Options" and others. Including a link to buy the full version of the game.
When I tapped on "Play" , you can see the spiders' concert in which the innocent bugs are the audience. And suddenly a giant web falls on all the bugs, then the game begins.
In the initial level of game, you see a bug caught in the middle of web. And the spider just a little bit away from it. All you have to do is, to use the various weapons you have and destroy the web. So that the bug fly away from the spiders. First I thought this is just an easy task. But after the first level, it got a bit tougher that before I cut the web the spiders were smart enough to walk the other way around the web and eat the bugs.
The UI is user friendly and the story that was told in the begging, is fine. The Facebook icon could have been used to share our thoughts to our friends and family, instead of taking us to their Facebook page. Well, we can't expect more from a free app.
On the whole its a good package. I would recommend it to kids/adults who want something interesting to play, during their holidays.
Price: Free
Rating: 3/ 5

rel="nofollow>