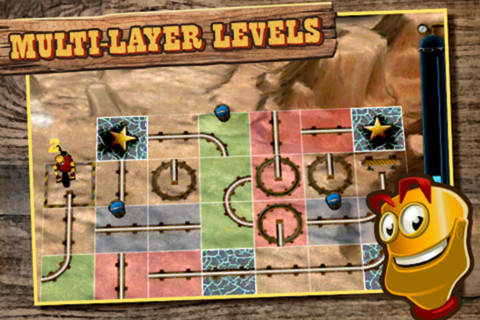 What Is The App All About ?
Robo Rail Easter Edition By Gamopolis is an interesting game based on rail track assembling.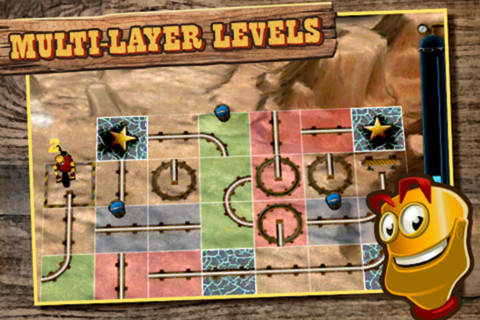 What Is The Gameplay ?
The gameplay is very simple, all you need to do is to form a track, that leads Steaming Bob (character that plays in the game) from the beginning of the track to reach the other end within the given time and win the game. Just tap to rotate a plate.

You have some hurdles in the game like fragile plates that break instead of rotating, you have only limited amount of water with which Steaming Bob powers his engine, so you need to pick up water that comes in your way. Sometimes you also get booster rockets to speed up.

There are certain colored plates that rotates at the same time, so you need to be very careful while playing with them, because they can derail you off the track.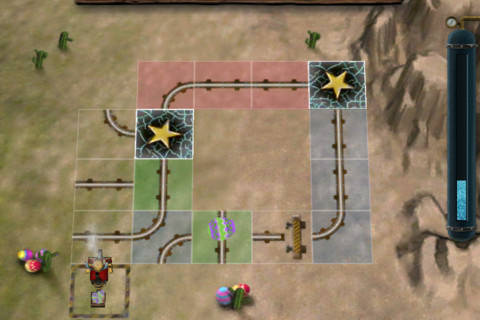 What Is So Cool About This Game ?
The game has Facebook and Game Center integrated with it to share your scores online

In this edition of the game the first 12 levels are free, and you have a lot of easter eggs to collect.
What Do They Need Do Improve ?
It would be great, if the game had the option of sharing the score on Twitter.
Comments
Kids will love this game as it has all the fun factors in it. Even I enjoyed it for an hour, but I couldn't get past the 5th level. But my cousin's son did it with ease. So I recommend this app for kids.
Price: Free
Rating: 4/ 5