Games with guns – It is not an unusual idea. But this app doesn't fit into that category, you think. This is a bit different from others.
Gun Center is a new app in the App Store and it was released only a few days ago. So I took it for review today. This app is almost perfect even in its first version. It has five sections – Game, Tutorial, Rifle Range, Firearms and Gunopaedia. Gunopaedia gives all the details about 29 guns. Firearms details the history of handgun, long gun and automatic weapons. It also has a background story for guns in general.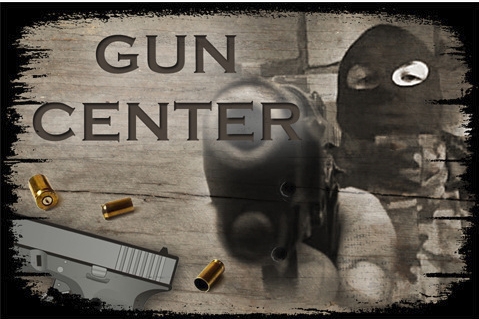 rel="nofollow>
Gun Center is all about assembling guns. Players can find 29 guns under six different categories – Handguns, Submachine Guns, Rifles, Machine Guns, Sniper Rifles and Shot Guns. They can choose one among them and start assembling it. They have to finish the work quickly to earn more points. Players can refer "Tutorial" videos, if they have any doubts.
After successfully completing one game, players can unlock the weapons in Rifle Range. They have to finish hand gun game to unlock hand gun and shot gun game to unlock shot gun. In Rifle Range they could enjoy the effect of shooting with the gun. There is the gun in the screen and it will fire when the he/ she touches it. The sound effect and graphics are simply awesome here. They can reload the gun after spending all the ammo. I tried my hand with a handgun Beretta 92fs and got 2,150 points.
The design and graphics are the things that make this game as an interesting one. It also has stylish videos and demos. This is a game for all ages. It is compatible with iPad, iPod Touch and iPad. It costs just $0.99. This is really a game for skillful people.
Rating: 4/ 5

rel="nofollow>