If you are looking for an enjoyable and inexpensive game with a fun story mode, the Brave Harppy app is an excellent choice for many reasons. Very recently released by Pangaea Solution, Inc., this app has everything you could ask for in a hand held simulation game. Brave Harppy incorporates a compelling story line, adorable characters, well-designed graphics, addictive levels, and tilt and tap play.
While playing the game, you control the movements of Harppy the seal, who has managed to escape from poachers. Using the motion sensors of your iPhone or iPad, you direct Harppy by tilting the device in the direction that he should go. The sensors respond very well, and you can even easily control how fast or slow you would like Harppy to travel as he maneuvers through obstacles. You can even tap the screen to shoot objects in Harppy's path.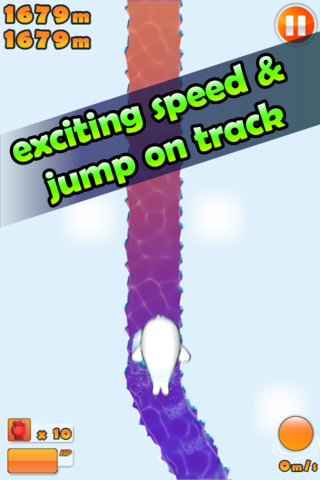 With this app, you certainly get a great value. The very low price of the app includes four chapters of story, including 80 levels of play and two mini games. On top of this, you can also enjoy the game with friends by connected through the game center. I have found the game to be quite fun and addictive, as each new level presents a new and creative challenge for Harppy, and throughout the game you are working towards completing goals and unlocking hidden achievements.
All in all, this is a simple, yet impressive, game that will hold your attention if you have an iPhone, and it is a fantastic game for the iPad. The way that this game utilizes both tilt and touch screen controls works great on the iPhone, but shines triumphantly on the tablet. Whether you are simply looking for an enjoyable way to keep yourself occupied, or if you want to entertain your kids with your phone or tablet, Brave Harppy is sure to satisfy.
Price: $0.99
Rating: 4/ 5