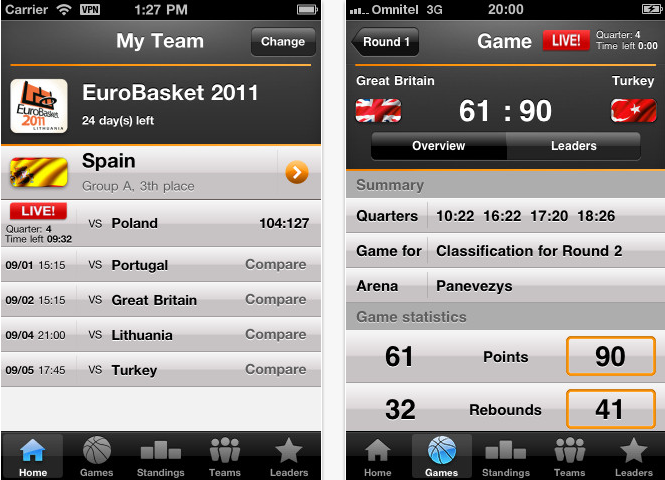 Is basketball your favorite game? Well, if you are a busy guy, you might have to miss the European Basketball Championship in Lithuania. With their new app EuroBasket 2011 Live, Itero IT has come up with a solution for this situation.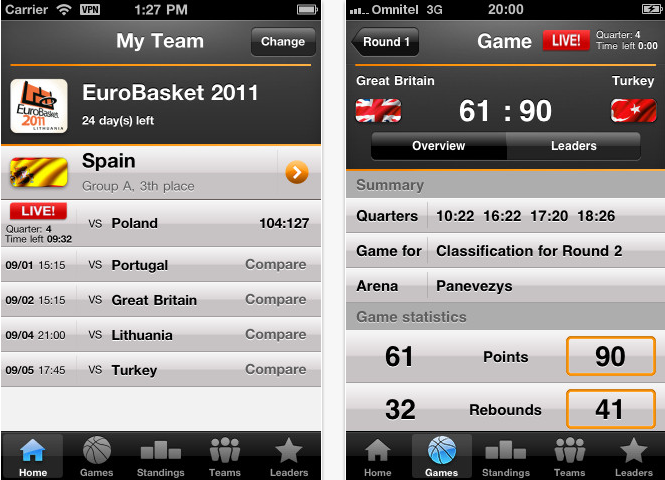 rel="nofollow>
With this app, you can get updated with the latest results of the hottest basketball games of this championship and follow your favorite teams and players. This app also presents all the interesting news about the championship like standings, stats about the teams and lead players etc..
You can also compare your favorite team with its opponents. With a single touch this app lets you select your team and get all the details about it. The scores are updated at regular intervals like evry 20 seconds, so you would be first to know who is at the top of the table. On the whole, EuroBasket 2011 helps you follow the championship and analyze your favorite team's performance in a jiffy.
This app will be helpful in places where you don't have access to TV or other medias. If the developers have given options to share the score using social medias such as Facebook and Twitter, EuroBasket 2011 Live would impress many more users. I will recommend this app to all those crazy basketball fans.
Price: $1.99
Rating: 4/5

rel="nofollow>