I always like adventures without violence. There are not many apps available in the App Store for a guy like me.
Recently I found Burning Bubbles Lab in the App Store and I admit this is an interesting app for fun loving people. There are no many controls and tricks. It is simple and entertaining to play. There are three in-build levels in this app, Challenge I, Challenge II and Challenge Trois. The striking feature is, it has more than 1000 user-generated levels listed to select one among them and play. You can also create and publish your own missions.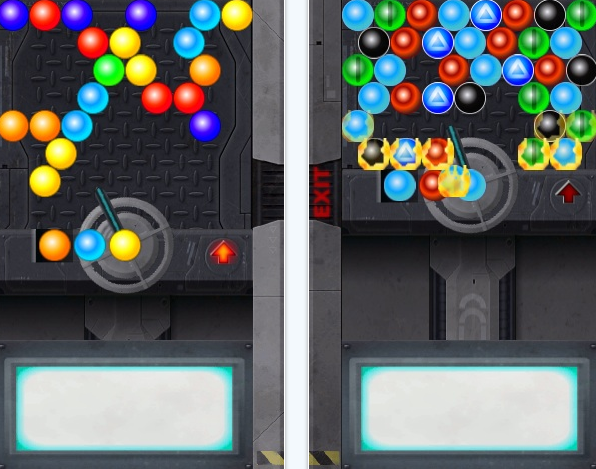 rel="nofollow>
This game is all about shooting bubbles correctly with the cannon. Imagine yourself as a scientist, who is trying to get rid of toxic bubbles. You can adjust the position of the cannon with moving your fingers in the white control pad. The aim of this game is eliminating all the bubbles by grouping them by color. A group of three or more same colored bubbles fall down as the cannon shoots.
The cannon will move forward as the time as the time progresses. Once the chamber flows over with bubbles, it will explode. So you have to be quick and be a thinking person. This is a little addictive game, everyone wants to play. This adventure game was designed for the users of all ages.
It has 80 thrilling levels and the levels are called missions here. The latest version of this app is 1.5.4 and minor bugs were fixed. It is available for free of cost in App Store. You can also buy an ads free version. It is a lite game and doesn't ask for much memory. So go and get the Lab and be the adventurous scientist.
Rating: 4/5

rel="nofollow>