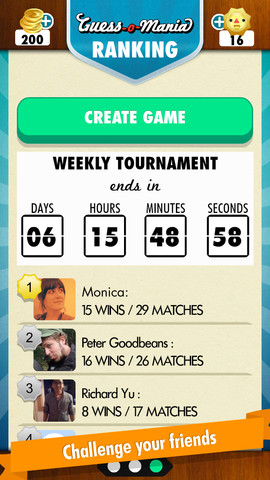 What Is The App All About ?
Guessomania By Goodbeans GmbH is a game, in which you need to answer trivial questions and win your opponent.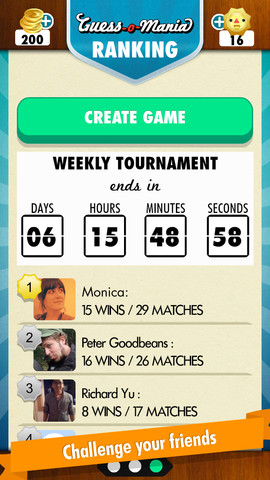 How To Play
First you need to either create an account with your email or login with your Facebook account.

Then you need to either play with random players or play with your Facebook friends.

After that you need to create a game and you will be paired with a player based on your selection ie whether you have selected random players or Facebook friends.

You need to create a game by selecting the "Create Game" button and then your opponents name will be displayed.

Then you need to select the category from which you need the question to be asked.

After that, you will be taken to the question, where you need to answer the question by dragging the button given below, as all the answers will be in numerical format.

After you answer the question, the opponent will answer it and both the answers will be displayed in the screen and the correct answer will pop in between.

And you need to give continue then you will know who is the winner in the next screen. You can share in the Facebook, and/or again give continue.

Next you will know your score and the number of gold coins you have won and your accuracy of the answer.

It also has weekly tournaments.
What Is Cool About The App ?
Instead of making the questions into a serious quiz they have made it into a interesting trivial game.


Wonderful interface design.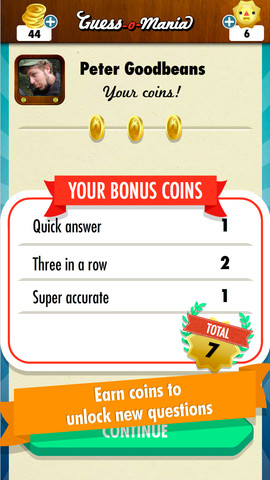 Where Should They Improve ?
It would be great if it had a help section, so that the first time users will find it easier to use the app.
Verdict
If you play once it will keep you addicted, I enjoyed it and I recommend it all.
Price: Free
Rating: 4.5/ 5