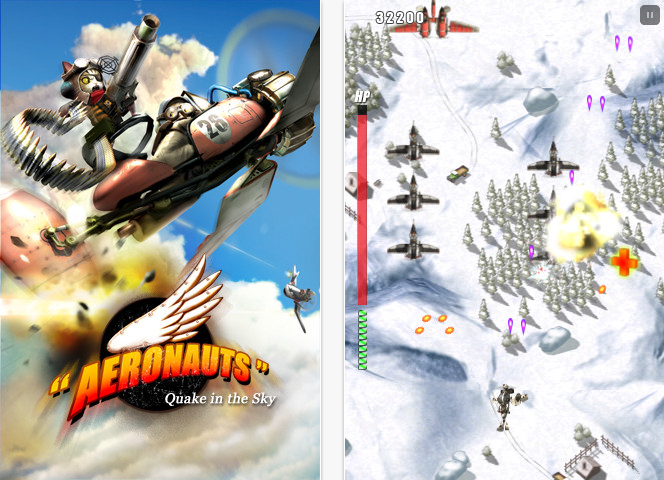 Aeronauts is a thrilling game that involves fighting a battle in the sky. You can choose a plane you like, get your engine started and zoom ahead to defeat your opponents. The rival team has a commander and a group of fighters. Fighting the commander is the final stage of the war and to get there you've got to defeat the fighters first, which by itself is a huge task.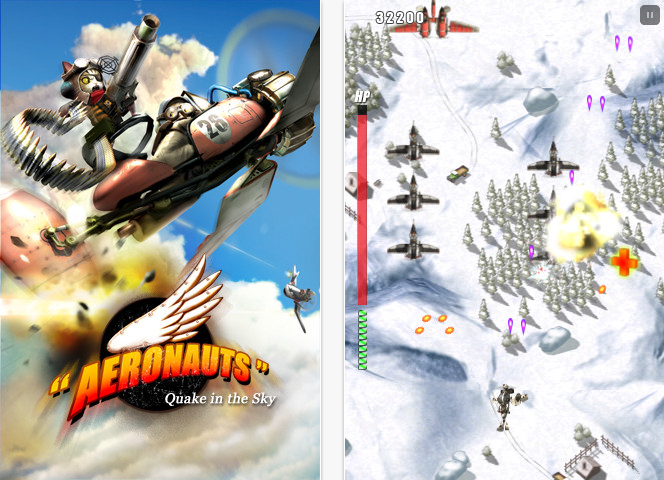 rel="nofollow>
As you edge closer to the final challenge, you will see that your rivals are determined to fight tooth and nail to make sure that you don't have an easy victory. The planes become bigger, are loaded with more bombs and are all the more difficult to break down. While the struggle becomes a lot more intense, you can still take control of the situation. By selecting the target, you get stronger missiles which improve your chances of destroying the big planes.
On the other hand, there is some good news too. While it becomes tougher to eliminate the targets, the rewards you get are greater. Easy targets fetch you bronze stars, tougher ones get you silver stars and the most challenging ones give you gold stars, all of which help you in scoring points. In addition to this, you also get power ups and health points.
Aeronauts lets you choose a plane from 3 different models. Each plane has its own unique features. There are 3 difficulty modes and 3 different game controls. You can control your plane's action by tilting your device, using the joypad or touching the screen. Using Nest, a social networking platform, you can compete with your friends, share your score on the leaderboard and send messages.
Once you get started on your shooting mission, you just won't want to stop till you've overpowered the commander. Aeronauts' exciting graphics and mounting challenges will have your adrenaline rising. Download this app now and battle it out to become the numero uno fighter.
Price: Free
Ratings: 4/ 5

rel="nofollow>