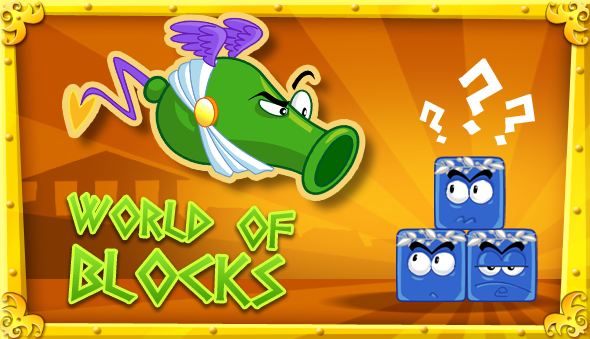 What Is The App All About ?
World of Block By WB Soft LLC is a game, based on blocks in which you need to save the good blocks from the evil ones. There is a small story behind this game in which there is struggle between the good and the evil for the ownership of the crystal.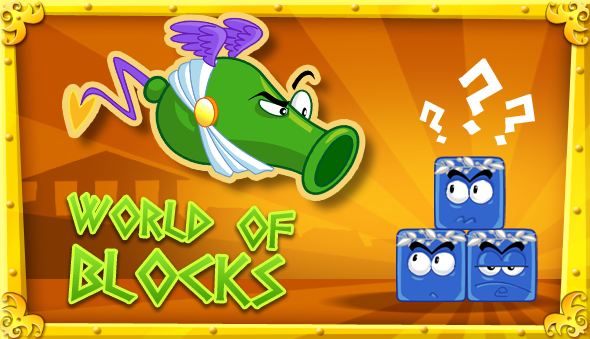 How To Play ?
In World of Blocks game you have a green set of blocks which are good and a blue set of blocks which are the evil ones.

Your objective in this game is to help the green blocks by defeating the blue blocks and get the crystal.

Doesn't it sound easier ? I too thought it was so and started to play, but only after playing the game I realized that it wasn't as it sounded. it tested my patience a lot and I also learned some tactics in the first few levels.

In the game you have the green cannon called "Franky" whom you have to position correctly each time and load it with the correct ball then shoot. There are different kind of balls for different situations.

In the game you will see green blocks and blue blocks and the crystal, you should load Franky with the appropriate ball and shoot to push down the blue blocks and ensure that the green doesn't fall down and you pick the crystal.

As you unlock and proceed to higher levels you will find it more challenging
What Is Cool About The App ?
In the first few levels the app teaches you which ball to load where to position Franky and what to shoot. So that first time users understand the game very well. 🙂
Where Should They Improve ?
You are not able to share your score in the social media like Facebook and Twitter.
Verdict
World of Blocks is really a cool game with a unique concept and the graphic design is really fantastic. But I think this game needs some patience to play 😉 both kids and adults will enjoy it a lot.

Price: Free

Rating: 4.5/ 5