Valentine's day is around the corner and it is the time for us to celebrate as a couple. So I have decided to take my girlfriend on a date.
I am talking about My Virtual Girlfriend, an impressive app for those who hate to be single. This app presents a number of attractive virtual girlfriends and you can choose one according to your choice. (This is the luxury, you never enjoy while selecting a real girl friend.)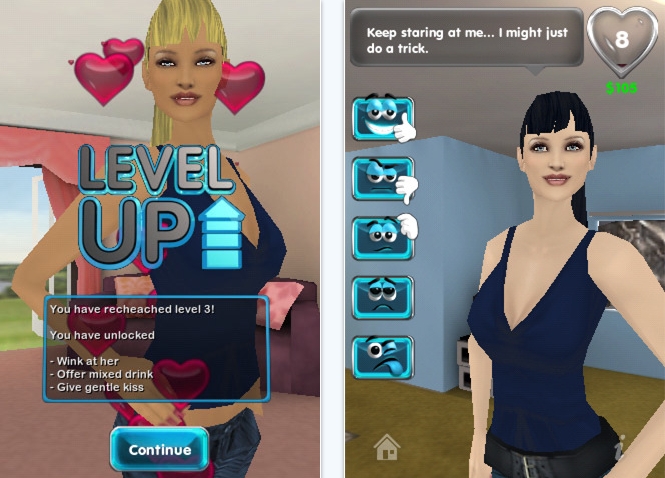 rel="nofollow>
This app helps you in finding your compatible girl. When the app opens it asks for your name. Then proceeds querying about your appearance and your type. Then it asks details about the girl you want to date with. I ask for a naughty, funny, caring girlfriend from this app and it gives me three virtual girls to choose from. Really not a bad deal, isn't it? I Chose one girl and took her to picnic or made her to accompany me for a walk etc., I have got a really interesting girl I think.
This game offers hundreds of beautiful 3D girls to choose from. While dealing with her you should know how to interact and progress. Otherwise she will show you the door. There are twenty levels in this game but don't rush. You have to progress step by step.
These virtual girls can perform plenty of actions and she will respond to your touches. But never think about doing a wrong thing. She has more than 1500 witty lines of dialogs to deal with you.  The impressive thing about this app is these virtual girls are loaded with typical female behavior. To deal with women successfully in real life, you can practice with her.
This game is available at the app store for $0.99. This app is compatible with iPhone, iPad and iPod Touch. Enjoy this valentine's day with a virtual girlfriend.
Rating: 4/ 5

rel="nofollow>