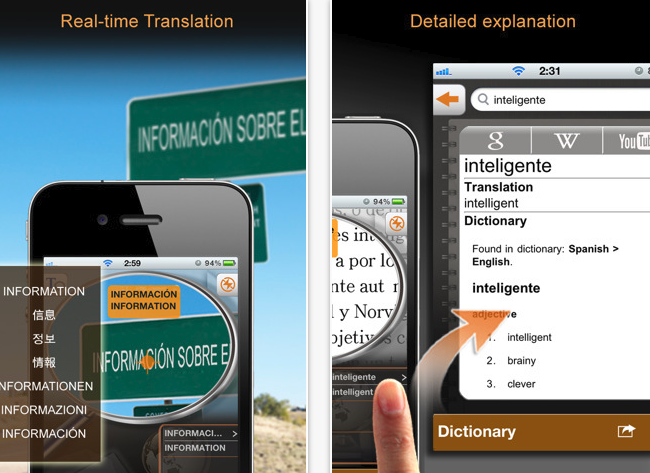 Traveling abroad was supposed to be fun, but when I got there I was lost. I thought  I could manage with a translation book that I bought at the airport. But it  looks like a book is not that easy to handle. I had a hard time right from getting a cab to take me to my destination. To add to my bad luck, the place that I was traveling to had the same name in two areas and I was totally lost.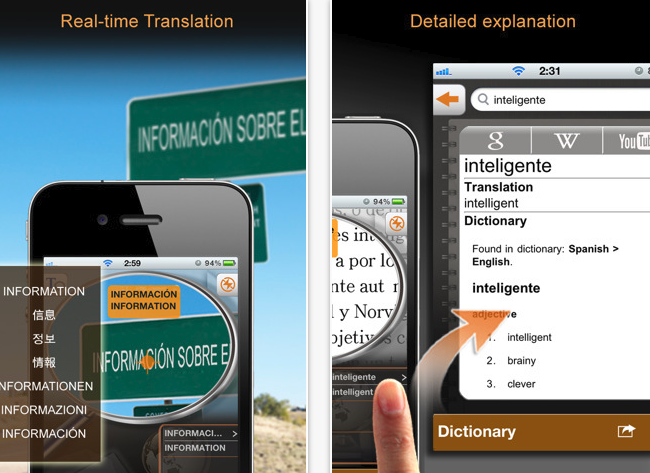 rel="nofollow>
The next task was getting the right food that I had ordered. I ended up eating half cooked food as the waiter misunderstood my order. A holiday turned out to be a complete mess. When I called home, a friend of mine told me about Worldictionary, an app that helps in instant translation of foreign languages around the world.

Via iPhone Snappy Guy rel="nofollow>
I have heard about an app that you use to take a picture of a word and it gives you the meaning of it. This app is actually a lot more easier to use. All you need to do is point it in the direction of the text or the word that you would like to translate and you get the word in a more convenient and understandable language. This saves you a lot of time from typing. The languages that we would be looking at are Traditional Chinese, Simplified Chinese, English, Japanese, Korean, French, German, Italian and Spanish.
You could also take a snap of a text that you need to translate and then look through it ,word by word, translating it without even typing in the words. Besides this, every word that you point at and translate gets stored in your database and you slowly start building a dictionary of your own, that you can save for later. The app also comes with an anti-shake function that enables a perfect image to give you the right translation. One important aspect that needs to be noted is that the app requires network connection and cannot work without it.
Beside these facilities, you could also browse for the details that you translate through Google,  Wikipedia and YouTube. And the new version has an added search for  Portuguese, Dutch, Swedish, Finnish, Danish and Norwegian language recognition. With Worldictionary, you could never be lost anymore in any area of the world.
Price: $4.99
Rating: 4/5

rel="nofollow>