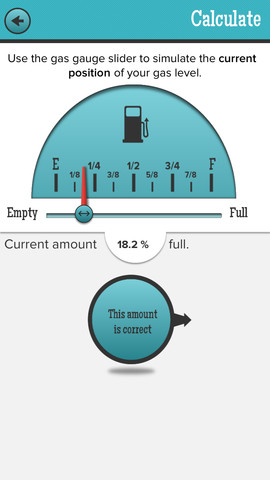 If you frequently rent vehicles, give rides to friends, track your fuel cost, or perhaps are in the market for a new car, then this is a great app to consider. 
For only $2.99, Match My Gas by Charles Trammell is an excellent app to add to your iPhone. This app will afford you the ability to perfectly determine the amount of gas needed in your vehicle and the amount of money you will be required to pay at the register.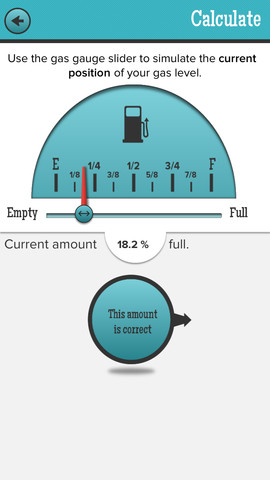 Let's gain a better understanding. For example, you rent a car. Upon returning the vehicle to the rental company, you are required to ensure the gas tank reads the same amount of gas upon returning as when you rented the vehicle. Match My Gas will allow you to input the type of car you are driving, determine the current level on the gas tank, determine the desired level on the gas tank, input the cost per gallon of gas, and there you have it. You will be given an exact calculation as to the amount of gas (i.e. 5.2 gallons) and the amount of money needed to reach the desired level (i.e. $25.00). 
This app is a breeze to use on your iPhone. In the palm of your hands, you will begin to save money. The input features are simple and clear. The color of the app is appealing and easy to read. You can even use the app when giving a ride to a friend if you require them to pay you gas money for the trip cost.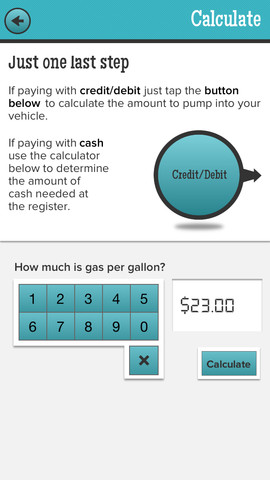 Other features include:
* The ability to calculate for most makes and models
* .2 gallon cushion to account for underestimated trips, which should cover your for 0-10 miles
Current users can't get enough of this cost saving, accurate calculating application. Here's what they are saying:
* This app will help you avoid paying to much when returning rentals. Excellent development!
* Super creation. Easy to use, clean layout.
Price: $2.99
Rating: 4/5