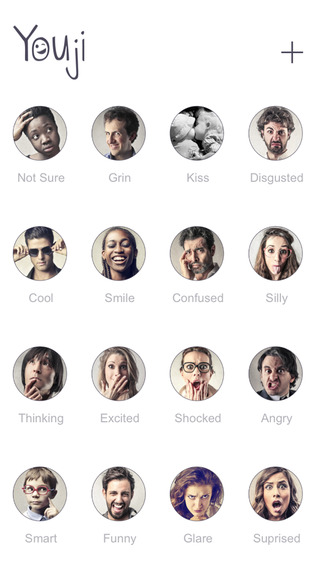 Youji is an app which boasts an entirely new functionality complex. The app works by promoting the usage of real photographs inside emoticons and smileys, thus giving users the possibility to express themselves more freely and without the option of being misunderstood. Thanks to custom emojis feelings such as Smile, Confused, Silly or Cool can be better expressed, since a real photo will be used every time as per user's settings. The app is quite easy to use and promotes a unique concept, the one of personalized emoji into every message sent.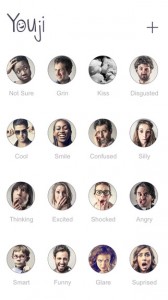 Features and functionality:
– Works for all messages sent
Youji works for all sent messages in the same way that default emojis work in iPhone and even iPad. The app is designed in such manner as to provide a perfect substitute for the default emojis available just as simple graphics. Users have the possibility of replacing them with real photos.
– Fast and sleek interface
Benefitting from a premium design, the app is ready to be used as soon as it is opened. Users can capture unique photos in an instance and use them as emojis. These will be immediately included in the system and available for subsequent use. Furthermore, there will be extremely few differences in the manner custom emojis work compared to the default system ones.
– Easy to share
Custom emojis are extremely easy to share when it comes to messages. They are conveniently included on the side of the regular keyboard or on the extra menu and can be added whenever desired. Both iPhone and iPad users can rejoice from this option, as well as those that use a new-generation iPod Touch.
– Updates that guarantee smooth use and various features
The app is permanently updated by a skilled programmers' team which ensures that everything is working in the best conditions. Users can choose the shape of face and add a custom text to it as to ensure that it best represents current state.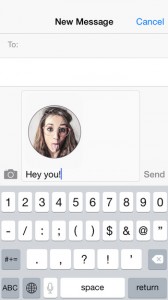 – Exclusive pro features
Although the app can be downloaded free of charge from App Store, users may choose to purchase exclusive perks in app such as animated GIFs or unlimited Youji's. These are available for less than $1 each.
How it works
As soon as the app is downloaded and installed, one needs to follow these steps:
– Tap on the "+" icon from the blank canvas page
– Tap shape for desired Youji
– Take a new pic or import an existent one from Gallery
– Give a name such as Happy, Sad, Angry, Cool, etc.
– Share it with other people whenever desired
Conclusion
Youji is a modern app which boasts an exclusive functionality concept and which is certainly worth a try. It can be downloaded at no cost from App Store and comes with features that will certainly enchant even the most demanding users.
Price: Free
Rating: 5/5