For many creative people working today with the video format, having an effective and versatile tool to do their video making, editing and enhancing is essential. TIPIT: Home of creative video makers app represents a product from this category, and with it, anyone working with video will be able to receive an all-around solution for all their needs.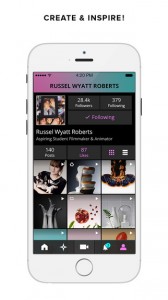 The app was created for the Apple devices and it is available completely for free on the iTunes service. It requires an iOS operating system version 8.1 or a later one, and it is compatible with the iPhone, the iPad and the iPod touch. The app's basic function is to deliver a mobile video maker platform that can help users in creating any type of video out there, including capturing footage and changing existing ones. Its capabilities do not simply include an editing set of tools, but also many more options which allow for truly brilliant video material, including the very popular stop-motion format.
With TIPIT: Home of creative video makers app, users will have an access to the remix and tweaking processes of new footage, as well as existing videos because this video maker can handle both equally well. Aside from the video files, the app editor works with photos, animations, speech, text, stickers and images, all of which can be infused into a video. The app works with .gif formats, allowing for static and dynamic content, but it also features support for stickers and animation. The sharing feature provides the ability to share the results of the app on social media like Vine and Instagram. At the same time, the app also includes its own internal social network, ideal for connecting with other video makers. The app's editor UI provides well-designed icons which are easy to use, but also makes all other functions exceedingly easy to use.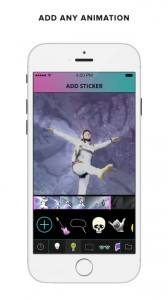 The thing which really separates this app from all of its competition applications is its care and commitment to the community that is growing around TIPIT. Just recently, the app owners created a competition on Instagram in which its users are invited to remix or edit videos and upload them on this social network using #TipitApp and #MyCreativeVideo hashtags. The best entries will win the latest edition of iPad Pro and the incredible Apple pencil. All of this shows how much do the creators of this app care about their users.
With a brilliant platform for creating and sharing video content, TIPIT: Home of creative video makers is really the ideal choice for all those young and creative people who want to make an impact on the world of online videos.
Price: Free
Rating: 4.6/5