Are you a frequent traveler? If you are, ShutterBee is an app that you might want to have a look into. ShutterBee by Auslogics can be used as a tool to save your travel experiences, create memories, and also share them with the world. You can also use the app to make new friends! I love traveling, but very often find myself having to do it alone. With ShutterBee things have changed.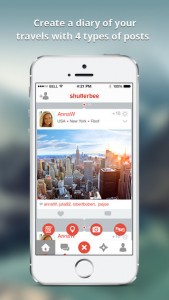 You can use the app as a diary, as it regularly updates itself while on the move. This is very useful especially when you are traveling long distances and making a lot of stops in between. Some people whom I know take notes on their travels for future references. I am actually learning how to go about things while I travel, and also write a diary while on the go. With ShutterBee, things are very easy as the information gets noted by itself. 
Actually speaking, I got to know the travel group that I presently travel with by using the app. Yes! You can use ShutterBee to get to know people, the places they've been to, and the exciting experiences they've had. 🙂 I had been planning a trip to Africa as I love taking pictures of wild life, but was putting it off as I didn't want to travel alone. Now with ShutterBee, I am able to make trips to any part of the world by teaming up with groups in the app.
The app can be used to store contacts, chat with your friends, posts stories, make check-in posts, add pictures to your posts from your gallery, and add panorama images, as well. You can also use the app to share these posts on social media like Facebook, Tumblr, Twitter, and Foursquare, to inspire and help you keep in touch with your friends. The app also has a follow option, so you can keep track of your favorite travelers and team up with them on trips to your favorite destinations too.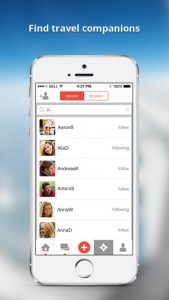 The other features of the app that you might find interesting are the four types of posts, which you can choose from depending on the occasion; there are photo posts, panorama posts, photo + comment posts, and check-in posts. While you make these posts you can include details of the weather and location too! 
The app is just great and you'll be able to see the value in it if you are a frequent traveler or a person who just loves to read experiences of regular travelers. Being on the move with ShutterBee can really add to the experience, making things even livelier as you post your images and comments, and share your experience with friends and family all over the world. Enjoy your travel and explore people, countries, cities and places with ShutterBee!
Price: Free
Rating: 4.5/5