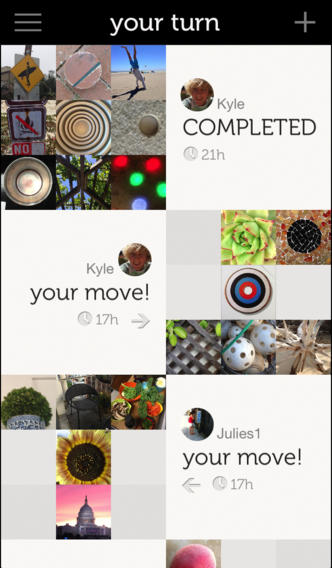 tic tac phOto is an application designed for smartphones and it lets users play with pictures in a creative way. Now, you might be wondering how to play tic-tac with pictures. The answer to your question lies in then palm of your hands. Just download it for free, it supports both iOS and Android, and you'll see the magic.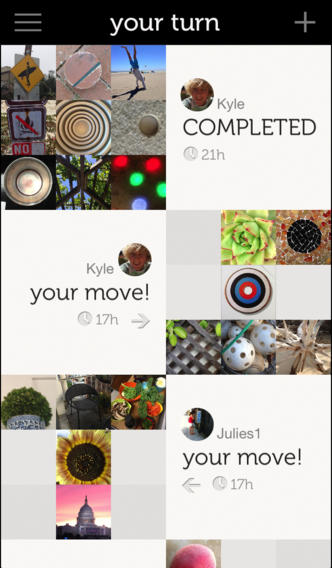 One of the coolest things with this app is the fact that it lets you get creative as you play. Not only are you playing, but you are creating a collection of stunningly gorgeous images which you can save or share with friends.
How to find an opponent?
Just create an account with facebook or your email and you're good to go. You can also view the gallery of previously played games, check out what other users have captured and submitted, plus their usernames. Once you've invited an opponent, the fun begins. Many users try mimicking the traditional Os or Xs by looking for images that look like O or X. Others get creative with self portraits that have different facial expressions. But no matter which way you choose to play, you are going to play this game by claiming 1 of 9 spots with a photo, not with an X or an O.
Where do you get your photos?
You have many options to choose your photos from. It could come from previously played games, your own device, or a photo you snap on the spot. Just choose your photo, rotate it and do some simple clicks here and there, then submit. On the other end, your opponent will be notified that you've completed your turn, so they can play too.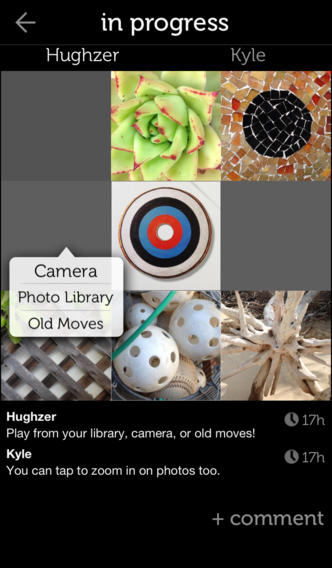 tic tac phOto iPhone app is really simple and it can get your creative juices flowing if you go extra miles to make something that will outshine your opponent. As for now, there are no game-playing challenges that come with the app. Maybe in the near future, setting a time limit for submissions would make it more challenging. However, this is just an option, it's not what makes the game interesting. The real purpose of the game is to have fun between users and produce interesting collages for all players to enjoy.
This app would be great for aspiring photographers who want to perfect their skills in photography through a game. Looking into the app, you can see pictures of almost anything, when juxtaposed into a 3 by 3 grid, makes a great resource for images.
Price: Free
Rating: 4/5