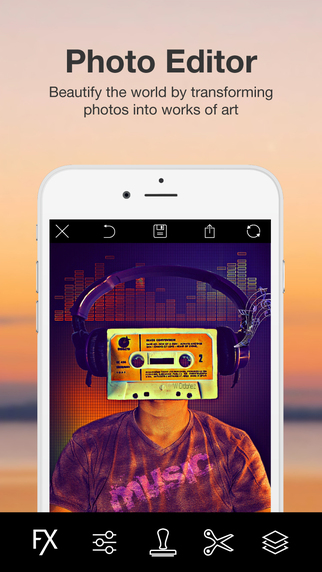 Are you one of those people who loves to take pictures and style them according to your mood? You would probably want to give PicsArt Photo Studio a try. I love taking pictures as they give me everlasting memories. This was regularly practiced by my mum, and now I see the importance of the pictures taken back then. Though there wasn't so much of technology in the past, pictures taken during my childhood do bring a smile to my face and a tear to my eye at times.
PicsArt Photo Studio is one of those tools that you must experiment with. The app has a gallery, editing tools, and a sharing platform which adds to the fun. It allows you to create art on the go; you needn't have an Internet connection, just click a picture and let your creativity flow. PicsArt comes with a camera, a drawing studio in which you can test your painting skills, a collage maker to put your favorite pictures into a single frame, and a photo editor to make those cool pics look cooler! 😉
The photo editor in the app gives you tools such as a live camera, photo filters, clone tools, crop tools and photo blenders to adjust pictures. PicsArt has a large photo gallery which  displays photos of the week, popular photos, recent photos, a daily journal, and more. By using the app and putting up variants of the art you come up with, you get the opportunity to be recognized as an artist of the PicsArt community.
PicsArt also has in-app contests that are based on photo editing, photography, drawing, and graphic design. PicsArt has a #freetoedit category, where public images are available for co-editing. At the end of the day, if you are in the sharing mood and would like to spread the fun, you can use networks like Facebook, Instagram, Twitter, email and more, directly from the app.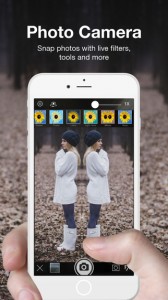 Though I did enjoy using PicsArt, I would have loved to see more interesting frames to put my pictures into, and would also like to see frames based on themes. This would make it easier to choose one for specific occasions or events.
On the whole, PicsArt is a pretty good app that can give you fun, entertainment, and art together.
Price: Free
Rating: 4.5/5