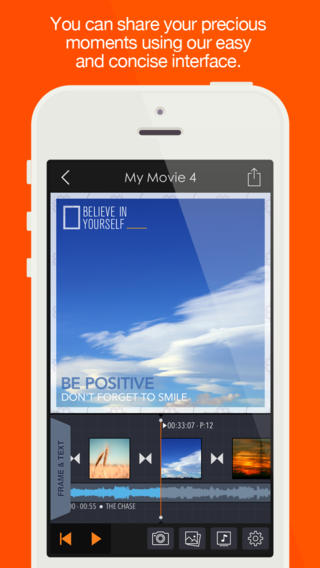 By no means will picture enthusiasts lack something to marvel about. This time round, iTunes has unleashed another top of the range iOS app that deals exclusively with photos and movies. You don't have to be a studio expert to compile your photos into movies or manipulate them the way you want. It's just different compared to what we're used to seeing on iTunes. So what makes it different from the rest?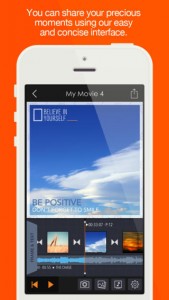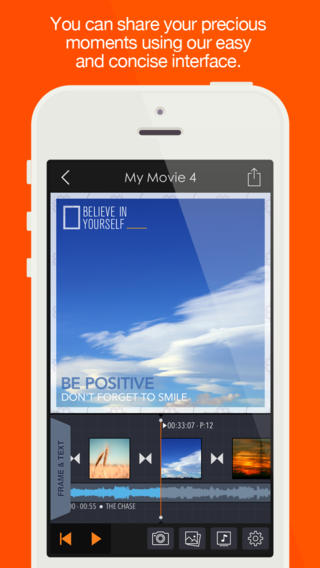 Theme:
Well, it's different from other multimedia apps in several ways, and we would love to explore each one of them so that you know exactly what you are downloading.
It's about capturing beautiful photos, editing them with various in-app features and turning them into real movies. That's what Pics2Mov Pro – Slideshow was created for. Don't let the name "Pro" scare you because this iPhone app is just for everybody, as long as you love photography.
With this app, you can either create plain slides or video clips that transform into a real movie. If you have kids, you can record each step of their lives as they grow, them compile it into one whole movie. You can even create movies about yourself and show them to your friends.
Features:
* Once you take several shots, just customize them with specific tools and effects inside the app. There's also an option to synchronize them with your favorite music to play in the background.
* It has a vast array of simple tools to use, and the results are professional. This means that you can create slideshows in just minutes.
* It supports a variety of languages, including English, Norwegian, French, Finnish, Dutch, Hebrew, German and many others.
* There are over 1400 frame designs to use when manipulating photos.
* There are over 190 wallpapers to use.
* The interface is so simple to use that sharing slides takes place literally in seconds. This app was designed for the Armature photo enthusiast who wants great results with little knowledge.
* There are fonts, filters and themes to play around with as you figure what's best.
Usability:
The interface is user-friendly, so once you install it into your iOS device, you can easily maneuver your way to create the most amazing slideshows.
Design and Application Performance:
It works well with iOS 7.0 and above and it's been optimized for iPhone 5, so no need to worry in case you want to upgrade to iPhone 5. This app does not disappoint in terms of performance, as you'll see that it has managed to garner a few positive ratings.
Verdict:
Don't go too far in search for an app that creates amazing slideshows with special movie effects. As long as you own an iOS device, you can always put a combination of beautiful pictures into movie or clip form. Pics2Mov Pro lets you manipulate your pictures in several unbelievable ways, so try it.
Price: $2.99
Rating: 4.5/5