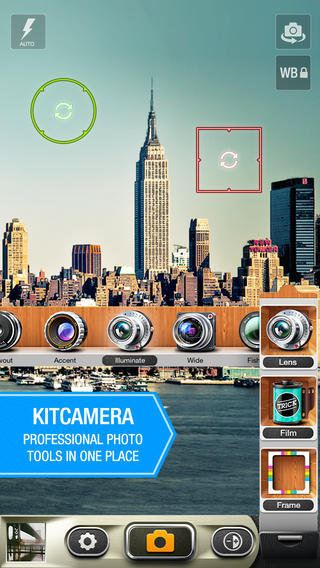 Have you seen people creating quality photos and videos using their iPhone? They are most likely using this application, KitCamera, which is currently creating a buzz in the smartphone pic industry. So if you have an iOS device, rest assured that you can download it any minute from now and start enjoying the fruits it delivers.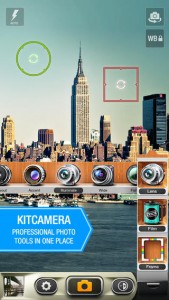 Concept:
It's a photo/video app that lets users shoot and create top-notch videos like professionals. It's even hard to distinguish between an armature and a professional photographer with this app. In fact, there's something totally different about this camera app. Let's find out.
Features/Functionality:
* Exposure & Focus – With this feature, you can easily see exposure separately from your focus. This means the freedom to control how light or dark your photos become is in your hands.
* Full HD Video Recording and Image Stabilization – Do you operate on iPhone 5 or later versions? You can take advantage of the 1080p capabilities of this app. Furthermore, you're not worse off if you use iPad 4 or later. You'll still be able to enjoy the full HD capabilities. There's automatic image stabilization to help you create and shoot high quality images/videos all the time.
* Aspects Ratio – There's a variety of aspect ratio being served by this app. We're talking of 4 by 3, 1 by 1, 3 by 2 and 16 by 9.
* Auto & Manual Focus – If you're handy with the camera, then you can engage the manual focus function. However, if you doubt your capabilities, just take advantage of auto focus function to come up with attractive photos even if you've never handled a camera before. This app also shoots images at night, making them 4 times brighter. The only downside of this feature is that it works only for iPhone 5 or later.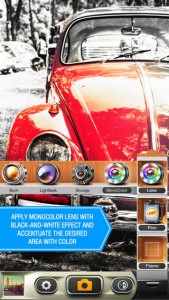 * Built-In Composition Tools – These tools will help you come up with the best of quality in photography. Things like virtual horizon, histograms and shooting data are all available to enrich your shooting experience. With the image editor, you can crop, auto-adjust images, zoom, flip, rotate, adjust brightness and white balance, saturation and contrast, level or even sharpen your photos.
* Other Tools – Night snap feature lets you shoot with up to 1 second exposure. The time-lapse feature lets you capture photos at certain intervals and they will all be connected together in the final video. Multi-shot feature means you can take a few shots and combine them. Light trail lets you draw into the photo with light, while slow shutter gives the freedom of taking photos with long exposure without limits.
Design and Application Performance:
This camera app is different from others because it offers 16 lens add vignettes, kaleidoscope effects, fisheye and tilt-shift. Then users can pick up to 40 different picture frames to make their creations unique. Finally, you have the ability to shoot in tiff format.
Conclusion:
Sharing your work on social media is a standard feature in most camera apps today. With KitCamera, you can use every social media platform to share your photos and videos with friends. Facebook, Flickr, Dropbox and Instagram leads the way. This makes us conclude that KitCamera is the best iPhone/iPad app one can ever have in their phone. It's rich in features and design, and this gives users an opportunity to try out things without limit.
Price: $1.99
Rating: 4.5/5