If you have ever tried to handwrite a whole bunch of invitations then you certainly thought that is should be an easier way to do it. Well, with the Gulab – Invite Maker it is certainly simpler and easier to create original invites.
Gulab – Invite Maker is a photo and video application that allows you to create perfect invitations for any special occasions. The app was developed by George Bosevski and it works on iPod Touch 3rd and 4rd, iPad 1 and 2, iPhone 3GS and iPhone 4 and is optimized for iPhone 5.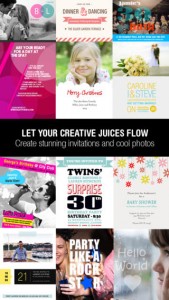 If you celebrate your birthday or having a party this application offers you the layout of pictures to create wonderful invitations. Using Gulab – Invite Maker is simple and easy due to the user friendly interface. With Gulab you can add photos and stylish text to your invitation. The application allows you to share your invites on Twitter, Facebook, Instagram, or via email. Using Gulab will give you a great creative and visual enjoyment and even if you don't have any previous experience in editing images and creating invitations you will certainly not have any problem learning how to use this straightforward app.
The easy to use design and the wide range of fonts available will allow you to be unique and different in your invitation designs. With Gulab you can create your own photo text and place stylish text on virtually anything. The application also allows you to design image for websites and blogs. You can use Gulab – Invite Maker for a wide range of celebration events, including birthdays, anniversaries, parties invitations, New Year's Eve celebrations, Christmas parties, engagements, weddings, baby showers, house parties, christenings, and more.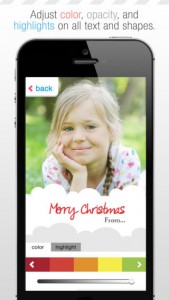 The preloaded templates make your work faster and easier, all you have to do is to select the proper template for the occasion and customized with photos and your choice of photo text. The customization possibilities are virtually unlimited and you can easily come up with something unique and original even if you start from a preloaded template. You don't need to be gifted for arts in order to create awesome invitation designs. This smart photo and video editing app makes it all easier for you.
You can download the Gulab – Invite Maker from the iTune application store and the app will provide you with your own ID and password. Besides iPods, iPads, and iPhones the Gulab – Invite Maker can also be downloaded on PC or Mac. In this case you'll have to sync the app with your iPad or iPhone.
Price: $1.99
Rating: 4/5