Many times, in TV shows, magazines, and movies, people can see incredible photos, which look as if they were not made in reality. These images often have a soft feel to them, along with shadows and lights, which make any photo subject, glow as if they were soaked in some incredible visual atmosphere. On the other hand, people often try to make similar images on the mobile devices, and find the results very lacking and not up to these cinematic Hollywood standards.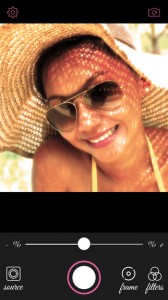 Now, with an app called Dreamy Photo HD, this fact can change once and for all. The app needs iOS 8.0 or later version and is compatible with the iPhone, the iPad, and the iPod touch. More importantly, the basic version of the app can be downloaded from iTunes services for free. With the same app on an iPhone, anyone can make those perfect selfie images that will get hundreds of likes, favorites and comments on any social network. Simply put, the main concept of this app is to provide its users with amazing photo creation opportunities.
Dreamy Photo HD can provide Hollywood style effects on any user's photo. This means it can include photo filters and enchants like masking, vignette, and border management packages. Its slider in high resolution makes usability really easy because it can make a photo shoot successful in any type of light conditions. Additionally, swipe and touch command make usability even more impressive.
When it comes to features, Dreamy Photo HD offers a lot of them. These include soft effects, filters for second pass which cover things like sepia, polar, denim, B&W, sky, amazon, lagoon, Lumia, pinky, golden, fire, lipstick, honey, Alaska, nubium, film, and western. Further features include stabilization of image, editing, a timer for photos, blur effects and the ability to use both front and rear camera. Additionally, the app allows for exporting photos directly to social networks like Instagram, Twitter, Facebook, and others, or importing photos from the device's gallery. Both options will be extremely important for all those who love to post a great selfie on their social network accounts.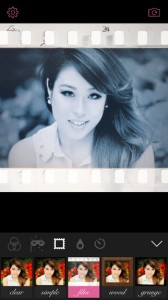 But, the thing, which really makes the app stand out from its competition, is the level of sheer usability. For example, on new generations of iPhones and iPads, all effects are available for preview in real time. This, along with many other advantages, makes the app an incredible effective photo tool, which is almost in rank with professional equipment in the same field.
For all those who want to take photos on their iPhone that will match the quality of a great Hollywood movie should consider getting this app and exploring its many fantastic features and possibilities.
Price: Free
Rating: 4/5