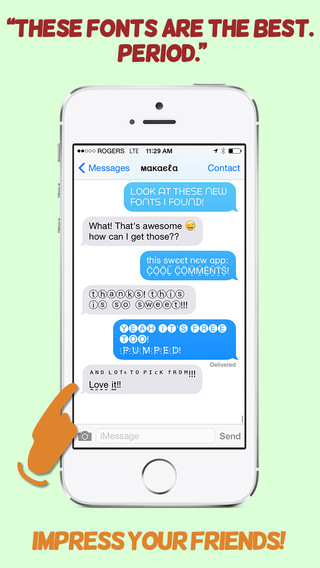 Communication is something that was completely revolutionized in the last two decades. With the invention and the spread of the Internet, everyone all over the world got the opportunity to get in touch with the rest of the global community. Lately, as mobile devices become even more accessible, communication continues to flourish even further. With a smartphone or a table, every part of the planet can become connected.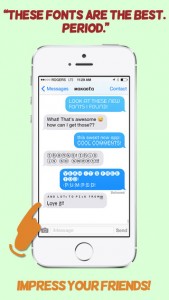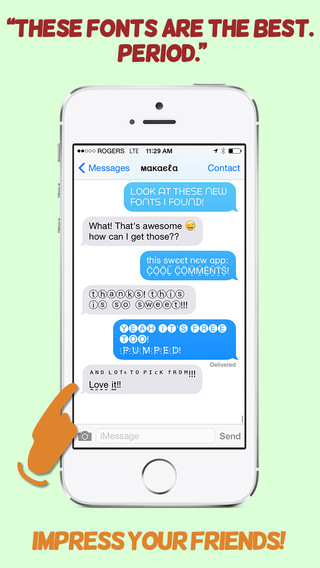 Cool Comment.s is an app which allows its users to upgrade their communication to a bigger level. The app was produced by Daneco Ltd, whose designer team already made the very popular Better Fonts application. New users can find their new app on the iTunes market, and their mobile devices require operating system iOS 7.0 or any later version. The app was produced so it is compatible with the iPhone, the iPad, and the iPod touch.
Daneco Ltd understood that words have power, and that this power needs to be expressed in the right manner. That is why the basic concept of the application is the advancement of the communication that takes place over social networks and other similar channels. By installing this app, everyone can add their own unique and distinctive style to their tweets, comments and shares on every social network or any other media. Later, the users are not restrained by the options embedded in these networks, and instead have the freedom to decorate their messages and comments as much as they like.
It features an ability to provide customization to profiles on Twitter, Instagram, Facebook any dozen additional networks, while it at the same time allows users to message their family and friends instantly and impress them with their custom messages. Other features include a wide variety of fonts and a large symbol database which are put to the use of user's creativity and imagination.
Adding distinctiveness to user's comments is the best way of getting noticed, retweeted or shared. Because of this, the app is very useful for anyone who wants more followers and other interaction on social networks. This alone is incredibly valuable and can offer an advantage in the personal lives of the user, as well as in their business environment.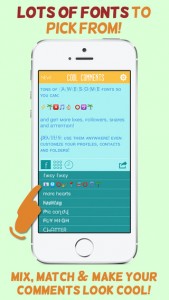 The app's very elegant functionality and user interface means that it is easily installed and put to use. Compared to other similar application, this one has the clear advantage because it does not require a complicated setup process, and will not confuse even the most novice users. Performance wise, the Cool Comment.s is even more impressive because of the fact that everyone can try it out for free.
Getting this application is the best way for anyone using an iPhone or other mobile devices to make sure that their comments, messages and other ways of communication stand out in the crowd.
Price: Free
Rating: 4.5/5