Even though the iPhone is a top smartphone device providing plenty of interesting features to its users, one of the chapters which could definitely be aided refers to photo editing. In other words, most photo editors for iOS are only capable of doing little twitches to photos, such as improving color saturation or enhancing illumination, but the more advanced edits are out of sight. Baby Camera – Oh! my baby is a new app in this segment designed to help parents easily modify their favorite baby photos within a couple flicks. But is the app worth it? Well, here are some things to keep an eye on: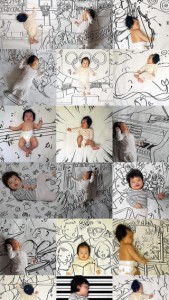 App Concept:
Baby Camera – Oh! my baby is an iPhone app designed to replace complicated desktop suites such as Adobe Photoshop or Illustrator. The purpose of this app is to allow any parent to easily modify the background of any photo in which a baby is featured. The app is very simple to use while providing some amazing hand-drawn background scenes. With the aid of it anybody can put babies into amazing hypostasis such as on a black piano keyboard instead of a baby rib or on a birds nest instead of baby stroller.
Features:
The app comes with an innovative feature which allows anyone to immediately wipe the background of a baby photo and replace it with the chosen work-art. Furthermore, the app enables parents to easily add stickers as to enhance the realism of any chosen background. Stickers are also part of the hand-drawn sets and they blend perfectly with just about any theme provided in-app.
Design and Usability:
Baby Camera – Oh! my baby is very easy to use, requiring minimal interaction on users' side. Once a photo has been selected from phone's camera roll, all the user is required to do is erase the background, select a new hand-drawn theme from the available ones, add suitable stickers (optional) and then save the photo for future use. Alternatively, photos can also be shared very easily with social media contacts later on.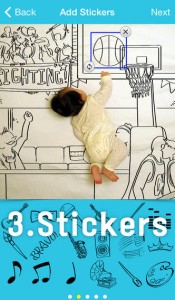 Application Performance:
The app performs smoothly in all conditions, allowing users to edit photo after photo. Due to its small dimension and enhanced user interface, the app can even be allowed to run on the background without affecting device performance or draining battery juice. Furthermore, one can easily switch to the app after a new photo has been taken.
Conclusion:
Baby Camera – Oh! my baby is definitely an app worth checking out for parents who like to add a fun theme to the photos of their babies. It can be downloaded free of charge and it comes with various hand-drawn backgrounds and stickers available, but more of them can also be purchased later on from within the app.
Price: Free
Rating: 4/5