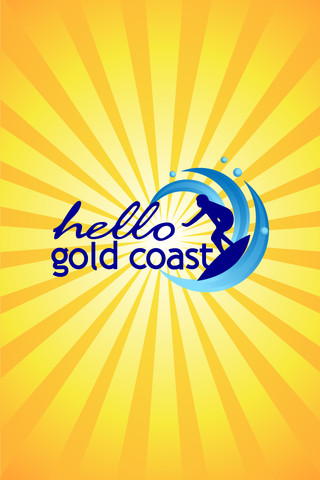 This app is perfect for people who love to travel and wants to be updated with the latest places to visit may it be a newly opened restaurant, shopping stores and other great avenues for socialization. Using this iPhone app, browsing and searching for different places and events are easier and handy. It has an almost complete guide to everything under the sun.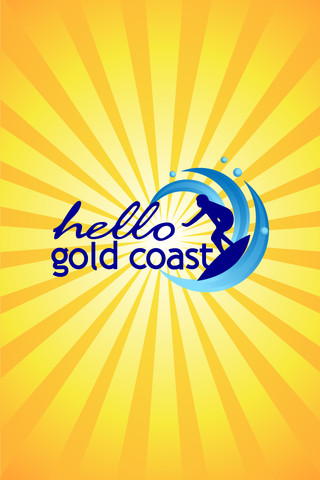 Bookings and Reservations made Easy:
Hello Gold Coast app also has a Map location which user may find very convenient. Basically users can locate a certain place that they would like to go with a push of a button. Gone are the days when booking for an overnight stay at a fancy hostel is such a chore. With this app, users only have to type in the name of the place and its contact details becomes available in an instant. Reservations or inquiry regarding a place's fees and rentals has never been this effortless. Apparently, with Hello Gold Coast app, planning for that holiday get away, may it be months or even days away from now is hassle free. Users can easily plan everything ahead of time.
An All in One Travel Mate:
Not only does it easily wrap up your destination preparation, with just one click on Hello Gold Coast app, everything is set – including your transportation options. From car and boat rentals, comprehensive Information and images are also included in the app, so you can get to see an overview of the place without visiting it yet. The app also throws out discount coupons every now and then. By simply presenting your iPhone, you can avail of these perks easily! It also has a GPS tracking technology that tells its users what nearby places might come to his or her interest. This app can allows users to enjoy all of these perks for free.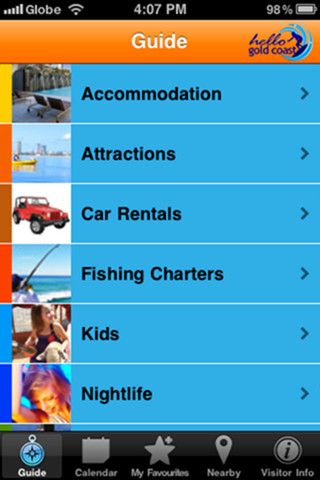 Even if you are so caught up with your uptight schedule, you can still arrange that last minute trip to cloud 9 without much effort. Its state of the art booking capability will surely be a handy feature that busy individuals to have around. Other applications can be very confusing and some of them requires payment, but the Hello Gold Coast app has broken these barriers. Not only is it for free, but its fairly easy to use and navigate, thus making every travel opportunities an easy feat to pull off.
Price: Free
Rating: 4/5