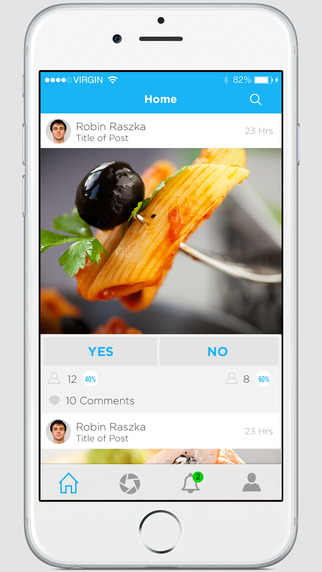 Nowadays, more and more people are beginning to become conscious of the pictures that they post online. And, of course, when it comes to anything that concerns options or choices, you can never go wrong with asking for others opinion. However, we have to acknowledge the fact that opinions are never readily available, even though our friends and relatives are more than happy to give us theirs. With Pickapik, though, this problem is immediately excised because it is an app that lets your followers, friends, and other members of your social circle.
The app's general workings are simple enough. You can choose to let Pickapik users or followers, whom you share contact details with, vote on the best picture to include on a post that you intend to make on a specific social media site. You only need to tag them on Pickapik to do so. You can let them vote on up to 4 pictures. What makes things better is the fact that you get to connect as many of your social media accounts from the major social networking sites like Facebook, Twitter, and Instagram to Pickapik.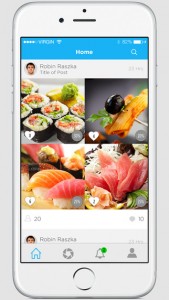 The app also allows you to create a private account if you want only to get the opinion of specific people. You can freely upload any picture directly from your library, and the fact that the app also allows minor editing and cropping features only serves as the icing on the cake. Additionally, you can also choose to add various filters to your pictures.
The interface of Pickapik calls to mind the smooth, stylish, and highly simplistic design of most mobile versions of social networking sites. It really suits the overall theme of the app and really serves to bring out the quality of the pictures that you use in it. Recent updates have also included the ability to post pictures offline, share your location, and invite friends via email, which only serves to make sharing this truly nifty app that much easier.
Pickapik's concept is, undoubtedly, in a league of its own, making it difficult for it to be set against other apps that are remotely similar to it. It is for this reason that Pickapik can't be categorized and, in turn, compared to other apps in the App Store. This aspect ultimately serves as a plus for Pickapik as well, because very few apps nowadays are worthy of being called completely original. Overall, for its features mentioned above, Pickapik is certainly one app to get if you've been having trouble in choosing the perfect picture to post and share online.
Price: Free