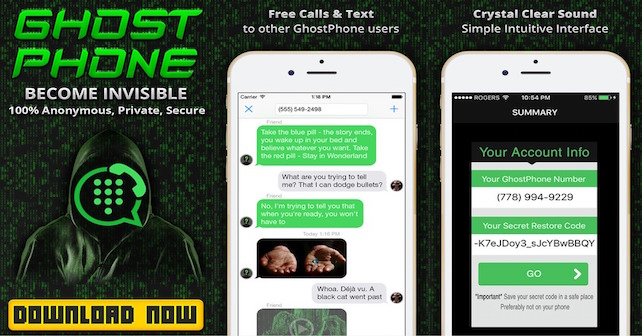 In these present times, many of your activities online are privy to hackers, shady corporations and other ill-intentioned groups who would do anything to get your precious data. With the amount of sophisticated tools at their disposal, your personal phone, however "high-end" it is, can never be 100% immune from them. If you're a businessman, imagine someone, a total stranger, reading every vital information that you have regarding major business decisions. The same goes for your most intimate, cherished correspondence. Would you be willing to passively stand by and let them invade your privacy in such an abhorrent way? Of course not! This is where Ghost Chat comes in.
Without a doubt, the key to addressing the unwanted presence of "eavesdroppers" in your correspondence lies not so much in fighting them directly as finding a way to elude them altogether. And, one effective way of doing this is by using anonymous text messengers. Ghost Chat uses PKI (Public Key Encryption) to make your messages as secret and private as possible.
It's very easy to use the app as well. You need only to pick any country or area code that you want your messages to "originate" from the app will provide you with your "Ghost" contact number. In order to contact the person through Ghost Chat, he also needs to have his own Ghost Phone number or registered as a user (with a nickname of his choosing). Registration doesn't require users to reveal any personal information at all. You can send media that range from photos and images, conduct video chat (VOIP), and send text messages to your contact once you have received his contact details.
Every session is unquestionably private, and not a single trace or history of your correspondence will be left afterwards. Important data that are usually recorded like date and time and Logins and logouts would be absent. These features alone make this Ghost Chat all the more deserving of its moniker.
Compared to other anonymous text messenger apps, Ghost Chat's primarily made different by its anonymous chat (both domestic and international) feature, which is lacking in majority of such apps, and the ability to choose the server that you want to do your messaging in. Its ease of use could arguably be a defining factor as well, as there are some apps out there that could prove to be really complex to understand. If you've been very suspicious lately that someone is tracking your messages, then don't hesitate to use this really efficient secret messaging app.
Price: Free