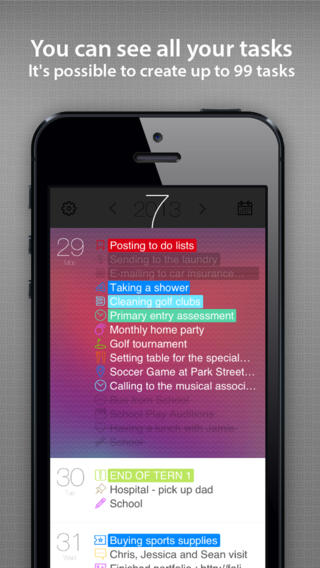 Get rid of your daily scheduler and your appointment book. Everything is going digital now. Enter the new DoALL app for iPhone. With this simple to use application, you will never forget another task again. This app makes it so much easier for its users to schedule everything they need done just by using their iPhones.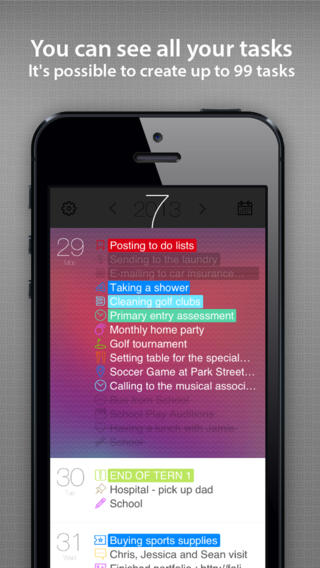 With the allowance of creating up to 99 tasks, you can now line up all your important meetings, appointments, forget – me – nots, and daily routine tasks on your phone.
Available in the App Store, this simple scheduling app has made the lives of many a professionals easy. With its wonderfully attractive interface and easy to use outlay, you will find that keeping track of your oh so important schedule is now a joy as opposed to the usual hassle.
The features of DoALL iPhone App:
* This application has been simplified, making it very easy to use. With one glance you can easily read all your scheduled appointments.
* It has the allowance for creating up to 99 tasks.
* It has an attractive color scheme. 10 theme colors, over 60 icons and 21 different background colors for your tasks.
* In addition to its simple, easy to view interface, it has a six month calendar view.
* Thanks to its simplicity and ease of use, you can manage your tasks without too much of a hassle.
With the upgrade, to show that the creators really do listen to their users, the app now now has iCloud availablity and a much simpler user interface. This simple yet very handy App comes in six different languages of  English, Simplified Chinese, Traditional Chinese, Japanese, Korean and Spanish.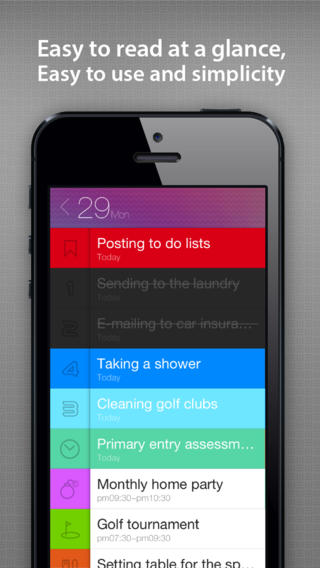 It is compatible with iPhone 3GS, iPod touch: 3rd Generation, iPhone 4, iPod touch: 4th Generation, iPhone 4S, iPod touch: 5th Generation, iPhone 5 and the iPad. It is optimized for iPhone 5 and requires iOS 6.1 or any other later versions.
This App was built for those of us living in today's modern world where there is too much to do and seemingly not enough hours in the day to do them. With this App, now you can have a simple schedule or 'To Do List' of up to 99 of those errands that just have to be run and yet always seem to slip your mind. At the palm of your hands, on your iPhone, you now have a helper that will not forget and is easy to use. With the various color schemes and themes, it is attractive too. DoALL App for iPhone, it's what you need.
Price: $1.99
Rating: 4/5