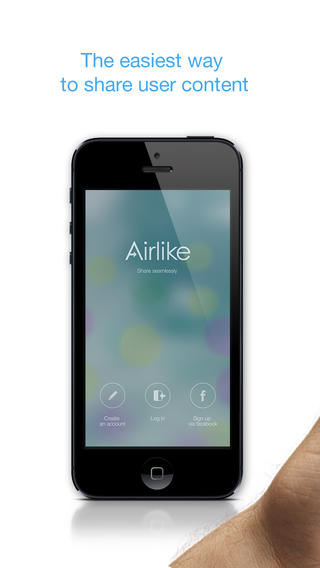 Airlike is a revolutionary new way to share your videos, photos, and contact information with other iOS devices. There are no wires, and nothing to transfer or download; the new app allows users to connect without any physical contact whatsoever.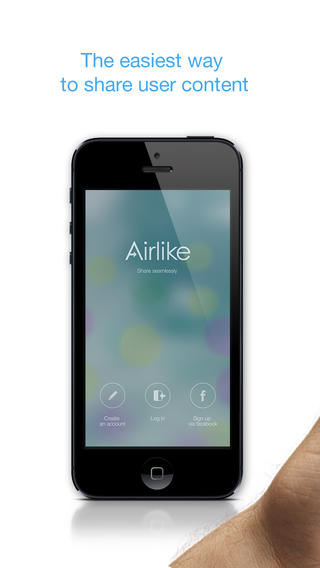 Once downloaded onto your iPhone or iPod Touch, Airlike allows you to instantly send videos and photos to your friends or family when you are on the go. The app doesn't require you to wait until you get home to upload photos to the Cloud, and then emailing content via a Cloud-compatible app. All information can be shared in the moment. Using a point-and-swipe gesture when you are in close proximity someone you want to share contact with, your friends will instantly be able to view your chosen videos, photos, and other contact information on their iDevice.
Airlike is a great tool if you need to share contact quickly with business colleagues, such as an important document, or if you want to share photos from a recent night out to your friends, without having to wait until you go home to email these over. Whether it's a video from a wedding you have recently attend, or a photo for business purposes, content will be shared with who you choose to share it with, all in a few seconds.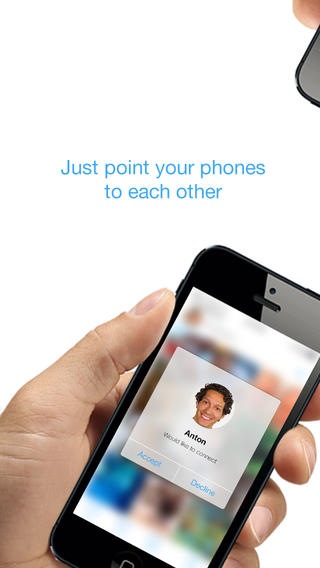 Airlike is free to download via the iTunes App Store. It uses the latest in mobile technology to make transferring videos, photos, and other contact information much quicker and easier than the usual process. You can transfer your content to other iDevices by using the app's simple point-and-shoot feature.
Privacy is always guaranteed too; you will be able create a personal account within the app, allowing to carefully choose only the content that you want to share with a particular individual. You can even create an account using your Facebook profile, which is even more beneficial as you will be able to share selected videos and photos directly from the social networking website.
There are no wires needed for the transfer of data, and Airlike eliminates the need to wait a long time for files to download on your smartphone. At the bottom of the screen, there are four different icons, which read: Videos, Photos, Profile, and Information. These self-explanatory features allow the user to navigate around the app with ease, and they will be able to transfer data to whoever they like within seconds.
Price: Free
Rating: 4/5