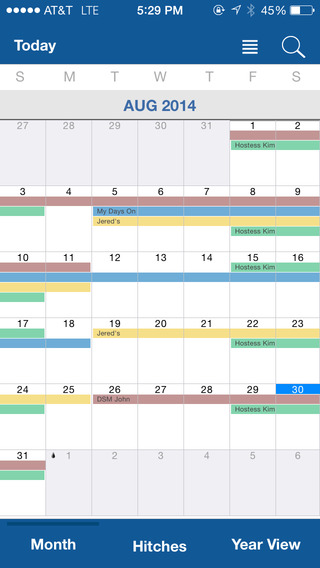 The Oilfield Calendar app is a tool for the oilfield worker seeking to try and manage time and ensure that they stay on top of everything that they are expected to. Oilfields are hard places to work and the demanding nature of these jobs can lead to one forgetting other important and urgent matters all together.
However, this iPhone calendar app makes it easy to stay organized all the time. It functions as a scheduling app for the oilfield families making it easy to coordinate functions, events, and activities.
Specifications
The Oilfield Calendar app provides an easy to use interface. You can create and edit hitches using the hitch editor. Hitches are prolonged stints out in the oil patch away from all else. This enables you to plan out your schedule not just months ahead but for the entire year. The app marks all upcoming holidays with an oil drop icon making sure that they are easily visible from the month view. It also enables vendors to know the DSM on tour so that they can get their tickets signed.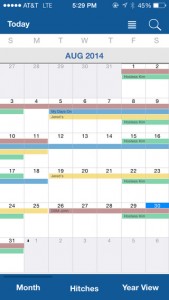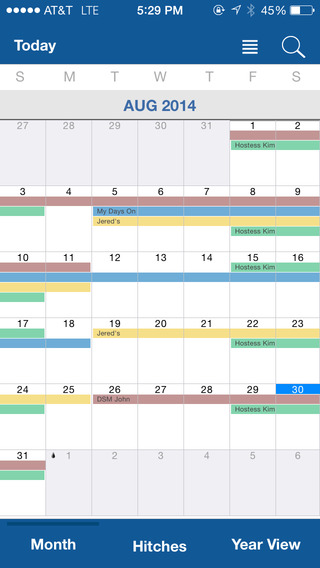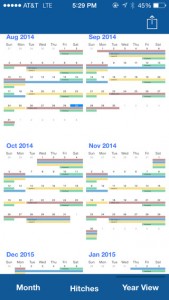 Once schedules are created, the app allows you to compare multiple schedules. This is a very useful feature for families with more than one member working on the oil patch. This is a useful tool to making sure that even when more than one family member is working out there, the family can still get together for important events.
Schedules are sharable and printable in PDF format. This enables the oilfield worker to provide a printout that can be shared with the family.
Pros of Oilfield Calendar App
Easy to Use
The interface is user-friendly making the app quite easy to use. The controls are quite easy to use meaning that even the least tech savvy user will enjoy using the app.
See the big picture
Month view enables the user to get an overview of their schedule for that month. They can also see their year as it currently looks and make a plan of how to go about it. Vacations and holidays can be planned around leave days to ensure that the user gets adequate family time.
Why does this App Stand Out?
The biggest reason this app stands out from all the other calendar apps out there is that it is designed to cater to a very specific user; the oilfield worker. It is simple and designed with an understanding of the timelines occurring in oilfield work. Furthermore, its clean and simplistic interface provides the most powerful tools one needs while keeping the app easy to use. Lastly, the app is surprisingly good looking and is modelled on iOS 7 design making it clean, crisp, and good looking.
Price: $0.99
Rating: 4.5/5