Starting with iOS 7, Apple introduced the Barcode Reader feature for all its devices, which is available simply by accessing the default camera. However, the native app that Apple provides lacks advanced functionality and is not compatible for those using an earlier iOS version. Thus, the best solution in this case remains using a third party app that can handle all the QR-code related tasks and enable smooth detection at all times. One of these apps is Qrafter Pro, which has received numerous positive reviews from its users. Here are some of the application's highlights: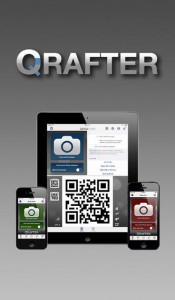 Extremely Fast QR Code Scanning:
Thanks to the data recognition technologies present in Qrafter Pro (namely Aztec Code and Data Matrix), users can retrieve data from QR codes with lighting speed. The core information available in the graphical prints is analyzed immediately through camera's sensor, then the data is parsed through app's engine as to detect any web addresses that might be embedded in the content as well as any extra details possible. Thus, users get to detect what lies besides QR codes in a matter of seconds.
Plenty Of Features Embedded Right In The App:
Qrafter Pro comes with various features that are accessed by default once a QR code is scanned. For instance, an embedded map browser is available at users' fingertips and anyone using the app can send SMS's, add contacts or interact with Facebook and Twitter as long as the barcode requires it. Even Dropbox integration and event adding are enabled by default, with anyone being able to take advantage of these functionalities.
Complete Localization Support
Qrafter Pro benefits from full localization support, which comes extremely handy for those who need to know the location of certain bar codes or how to get quicker from one location to another. Everything is available straight from the app without any extra add-ons, a simple click and slide being enough to find the necessary details. The app can retrieve event locations and even add certain memos as to remember you later about them.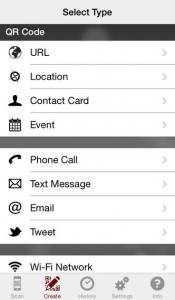 Allows Users To Create Their Own QR Codes:
By using this app anyone can create his own QR codes within a matter of minutes. The entire process is extremely simple, all what's required to do being to select the elements comprising the graphic (e.g. website links, Youtube links, email addresses, phone number, geo coordinates and so on), the entire barcode being generated automatically. Once this is created, users get the final barcode saved automatically on their device. This can be used freely and unlimited for promotional purposes.
Conclusion:
Qrafter Pro is a very handy app for everyone interested in barcodes, regardless whether this process resumes to an occasional QR code checking or to advanced creation of such codes on a daily basis. All the features that one could want are present on-board, with the app being able to detect all QR code formats possible. The Pro Version of the app costs $2.99
Users who do not want to create QR codes but still benefit from speedy barcode reading can check out the normal Qrafter app on iTunes, which is available for free.
Price: $2.99
Rating: 4.5/5