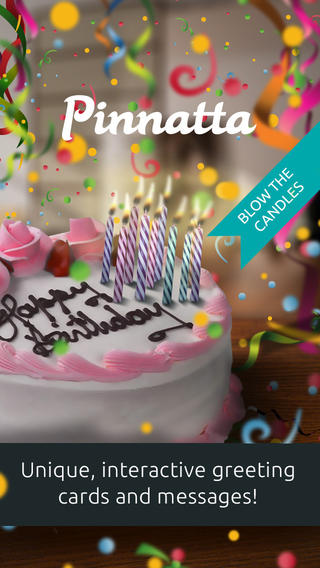 Greetings can be sent directly through your mobile phone or portable device. Special events, however, call for greetings that are more special through cards. Nowadays, sending electronic cards is the cheapest option in greeting people. Pinnatta – Interactive Greeting card and messages is one of the mobile apps that grant you the best greeting cards to send to your loved ones.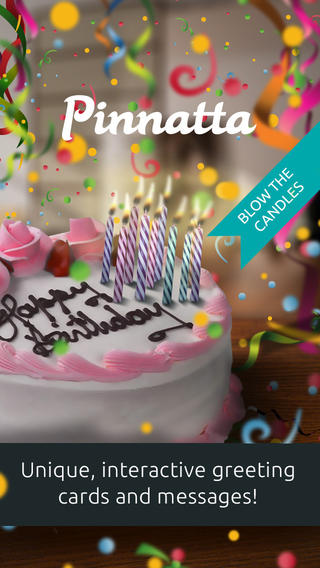 App Overview:
Pinnatta – Interactive Greeting card and messages lives up to its name by offering colorful greeting cards that suit every occasion. The app is available for free at iTunes and easily downloadable with its 5.2 MB file size. Developed by Pinnatta Inc., this iPhone app supports more than 10 languages and is available for every Apple device running on iOS 5 and up. It is somewhat rated with mild mature content, but it also offers family-friendly greeting card designs, making it ideal for every recipient.
This app also has in-app purchases that offer Premium Pinnatta services for either single orders or for monthly plan.
Features:
Pinnatta – Interactive Greeting card and messages offers the following features that make your greeting more memorable for that special person.
• Pick the Right Interactive Greetings for the Occasion: Specific occasions call for the right interactive cards. This iPhone app will ensure that you will have appropriate cards that match the occasion as well as the recipient.
• Easy to Use App: Using this app does not require extensive technical knowledge. Its user interface is designed perfectly that makes it more convenient to use. Several seconds are all you need and you will be sending your card soon.
• Personalization Right at Your Fingertips: Every recipient is different and you need to personalize it according to the person. Personalizing it with your message using texts and simple interface can help you come up with the best card.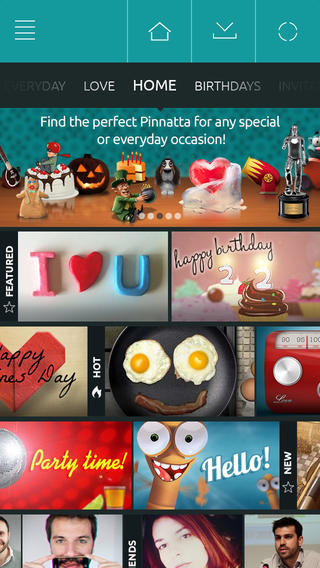 • Replies are Welcome: Unlike other card creators, this iPhone app allows replies, giving way to interactive conversations between you and your recipient.
• Integrated with your Social Media and Phone Contacts: Send cards to your Facebook or phone contacts with ease through this app.
• Fully Updated App: Pinnatta Inc. regularly updates this mobile app, preventing bugs that other apps often have.
• Free Greeting App: Get this app for free while purchasing add ins that let you create more special cards.
Pinnatta – Interactive Greeting card and messages is a remarkable app to use during special events. Make your recipient feel special with its interactive cards bundled with your personalized message.
You can watch the Pinnatta Video HERE!
Price: Free
Rating: 4/5