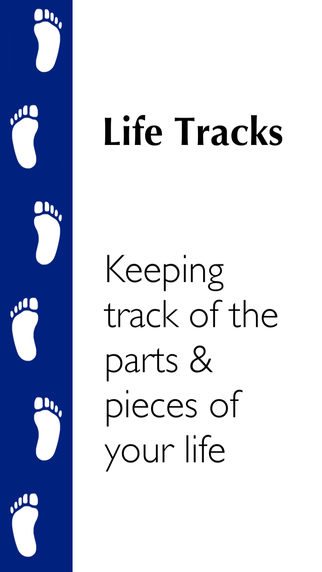 The ability to track important elements in a person's life are not only a way how crucial insight can be attained but also how the same elements can be improved. Life Tracks is an app that provides this ability in the form of a very advanced system that can offer a huge amount of important data. With it, anyone can better understand their own lifestyle and many other things about it and thus gain the chance to modify the things they want to improve.
Produced by Digital Tools Workshop, the app provides the basic concept of allowing users to make and develop their own tracking project. These can be related to practically anything in the private or professional life. With the app, the users will have the power to understand and organize their lives in whatever way they see fit — Life Tracks will provide them with the tools needed for this process.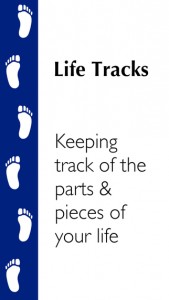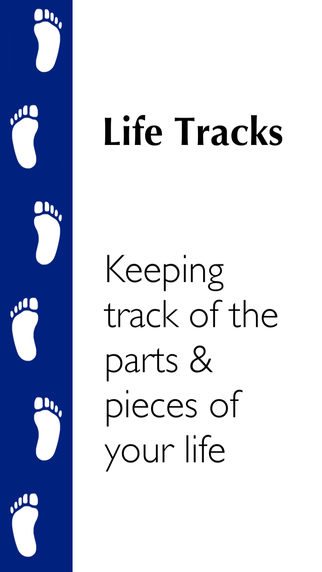 The essential use of the app can be applied to simple processes, for example, tracking everyday events like grocery shopping. But, thanks to the scalability of the app, a lot more complex tracking project system can be put in place. With a library of prefabricated tracks, these can be interconnected among themselves. Also, new prefabricated tracks can be downloaded with a single touch of the mobile device a screen. The process is equally simple for those who wish to upload their tracks while the author remains anonymous. At the same time, custom tracks can be created and modified and edited using a range of tools, including adding photos, notes, geolocation markers and much more. All of these flow naturally from an individual project, mainly because the user interface that it completely streamlined, allows the users to enhance their track according to their basic needs.
The app provides a series of exceedingly useful features. With the floating guides feature, anyone can quickly learn all the essentials when it comes to using the app. The feature of a fully equipped editor, combined with the ability to both download and upload tracks allows for the gradual creation of a community of users that will share the tracks amongst each others. The feature of data supports allows the app to take in a range of inputs, including decimal numbers, units of measure, a scale from 1 to 10, currency identification and word lists, just to name a few.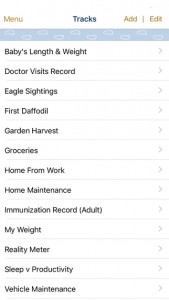 But, even though all of these features are impressive individually, the thing which really separates the app from its competitors is the ability to merge all of these together into a cohesive project. Life Tracks can combine practically all relevant data from a segment of a person's life and provide it as a useful piece of information. No other app currently on the market can provide this level of cohesiveness when it comes to tracking things in a person's lifestyle.
With its ability to provide effective insight into the crucial elements present in the life of any individual, Life Tracks is an app that all those interested in acquiring should check out.
Price: $2.99